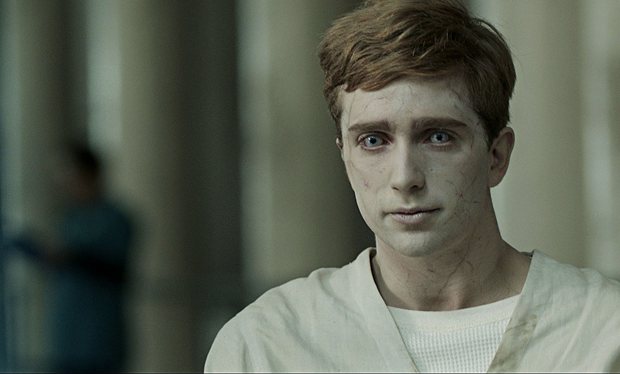 More Arguments In Favour Of Cloud-Based Production Services
Posted on Dec 5, 2013 by Alex Fice
BBC 3's Zombie series 'In The Flesh' was fast tracked through post with help from A Frame's cloud production services.
Aframe's cloud video production platform helped Timeline TV in Manchester's Media City to expedite production for the second series of BBC Three's zombie drama In the Flesh. Within the Avid-centric workflow Aframe eliminated a transcoding step, helped Timeline TV make rushes ready for the edit, and make viewing copies available to clients and executives in less than five hours, instead of the usual 35 hours.
With the BBC aiming to increase out-of-London production levels to 50% by 2016, an increasing number of dramatic programmes are set to be filmed on location outside of the capital – but still produced with the help of staff in other locations. Aframe's work for Timeline TV coiuld show that cloud computing approaches are more than ready for prime time.
"We needed a better way to get edit-ready files to London as we work on dual sites. After trying several options we found the functionality we needed in Aframe's product," said Eben Clancy, post production director at Timeline TV North. "We have found Aframe to be secure, easy to manage with full-resolution capabilities that we have not found elsewhere. As an editor by background, I appreciate how Aframe allows you to organise media without doing the edit for you in a way that limits you. I also like how it allows your team to access full-resolution media wherever and whenever they need it, while still being able to generate viewing proxies for easy review by others."
The In the Flesh production involves over 75 days of on-location shooting around Manchester using Arri ALEXA cinematic cameras. The team create around 30GB of DNx36 HD edit-ready format footage on set each day that was uploaded to Aframe's private cloud, while storing the native rushes locally in Manchester. Deluxe in London downloaded the DNx36 files, sent them for offline editing on an Avid, created dailies and weekly assemblies, and sent on to a group of about 16 producers and the BBC Commissioning team for review and approval. Only those designated by Timeline TV can access Aframe's files, so the team can manage security and control centrally.