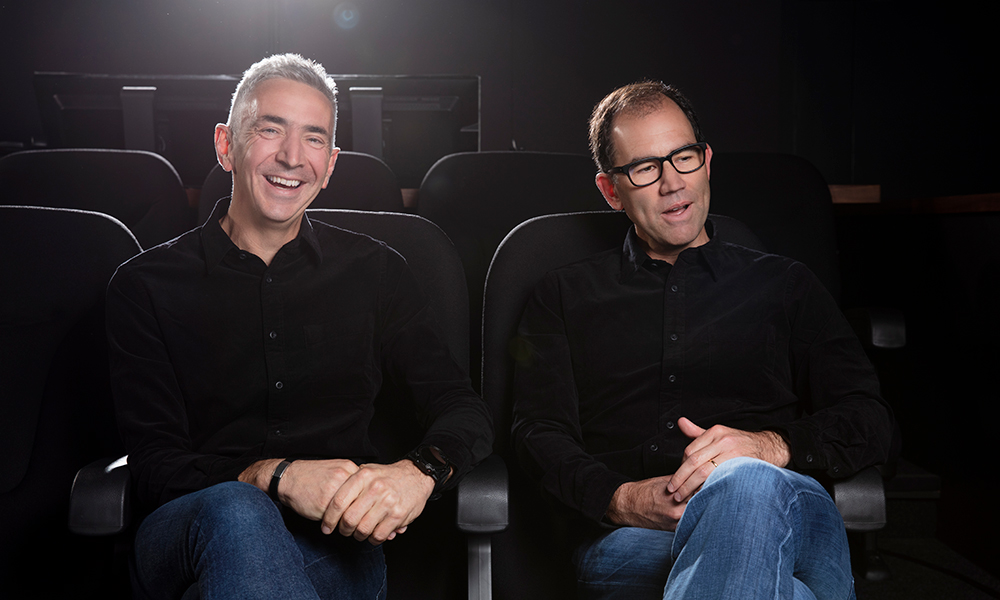 Joining the dots
Posted on Nov 29, 2019
Production futures are pushing workflow companies together to prepare the ground for what is to come 
---
Words Julian Mitchell / Pictures X2X
Back in the day, when digital cinematography was a nascent technology, there was a land grab by electronic image manufacturers, who wanted to establish the status quo and the pecking order.
Initially, there were a few digital cameras – some were extensions of university projects and others arrived through the passion of individuals. However, right at the start, there was a camera made by Thomson called the Viper and it had a party trick: it was able to record a fully uncompressed Raw signal straight off the sensor with a mode called Filmstream. This was very new back then.
This was enhanced by the Viper's ability to record Raw image data with all camera correction settings switched off, allowing post to apply corrections to the Raw data the way you want it to and not the way the camera would do this. Not all digital cameras available in the market did this – they still applied small amounts of correction to the image, giving you less control over the image correction and grading process once in post.
The problem was that recording such a large amount of data required new storage technology.
There were solutions: a German-made recorder, the Director's Friend, was the size of a shopping trolley and its fans sounded like a tractor when they started up – inevitably, it wasn't what the market wanted. New companies sprang up with more promise, like STwo and Codex, with platforms that became hubs for all the different flavours of footage, for online and offline distribution.
We are already quite a global business and have engineering set-ups across the world
In fact, it was Codex that eventually carved that niche for itself at the high end, with a system that matured in the right direction for all concerned, building in security and extremely fast transfer drives to deal with the gargantuan amounts of data needed for cameras like the Arri Alexa 65, which, at present, pushes out around 30 megabytes per frame.
Marc Dando is an Emmy award-winning executive, with experience of working with cinematographers and visual effects supervisors
Pix buyout
This year, Codex was bought by Pix, a well-known, highly secure view-and-review system for the media and entertainment industries. The deal was done in April, but now the two companies are to be brought under a single brand identity with the establishment of the X2X Media Group. Codex's CEO and now X2X's chief design officer, Marc Dando, explains the thinking.
"The main reason we wanted to consolidate everything under a single group was partly because we wanted everyone to feel they're were working for the same business under a common name. Also, we will be adding further business units to the group in the future," he says.
"We are already quite a global business and have engineering set-ups across the world, where the talent actually is. We have tremendous teams in Wellington, Budapest and, interestingly enough, we made the move to Leamington Spa a couple of years ago – primarily for our design and manufacturing group, but the access to northern universities and to a vibrant local video games talent pool has been a bonus."
The synergy
It doesn't take long to see why these companies have found each other. Without much imagination, you can see they aren't far away from each other in a production flow. "The minute you take a piece of media out of a Codex system, it can go straight into a Pix dailies system, so actually it's just completing that line. We have an ambition to take the same level of security that we have within the Pix environment and take that to the production environment, so the content is much more secure than it is at this point," explains Dando.
 We're trying to streamline all the processes to make modern filmmaking more simplified
X2X already has a proof-of-concept product on a live set at the moment. "Essentially, what we have done is put a server on-set, so every time the camera gets cut, you immediately have access to that last clip. This isn't to replace video assist – it very much works alongside it," insists Dando. "The benefit is that any Pix user can use their login and immediately start sharing and collaborating with the content. What we're doing is capturing the media. People then annotate notes to, say, visual effects and anyone else who needs information about the media. That's happening immediately. People are reviewing immediately. We're then sending the camera originals to the cloud. At that point, we're also creating the deliverables for editorial and, if you have a dailies colourist in there, you can apply a colour profile."
He continues: "Also, if you wanted to, you could also be doing a turnover for VFX within about ten minutes. That sound ambitious, but it happens on a very regular basis, especially when people are in additional photography, because they've only got 14 days to shoot a lot of extra scenes at the end. What we're trying to do is just streamline all the processes to make modern filmmaking more simplified with modern automation processes."
The future
Codex has been well-known for helping out the highest-end 'tent pole' movies, but Dando thinks the introduction of smaller and faster media will help its technology be seen on smaller productions.
He concludes: "With the release of the new lower-cost, high-performance media for the Alexa Mini, for example, we've got a much wider market just with that product. The other thing we're doing is releasing a range of CF Express media; this will be a very popular format. Canon has already released its C500 Mark II camera, which will support the media. That's going to a much wider group of content creators than we normally service. We can offer these people the same workflows as the leading studios, which is a great thing for them."