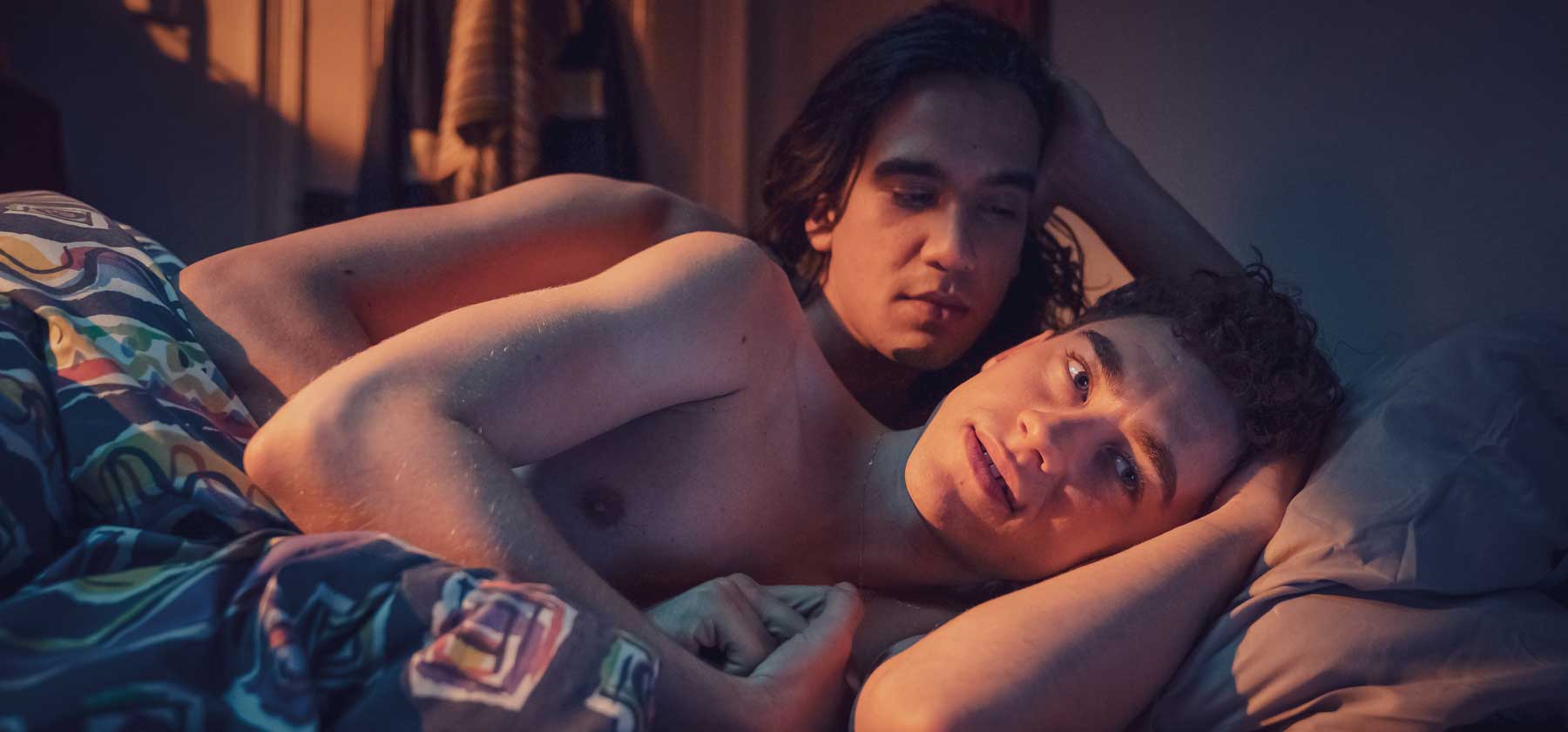 It's a Joy: crafting the vibrancy and heartache of It's a Sin
Posted on Sep 6, 2021 by Alex Fice
DOP David Katznelson on crafting the vibrancy and heartache of the 1980s gay community for It's A Sin
Words Chelsea Fearnley / Images Channel 4 & Olly Pillon
Russell T Davies has been telling queer British stories since the late eighties, each time touching on themes he himself experienced as a proud gay man in the same period. His seminal series, Queer as Folk, served as a luscious fantasy, designed to celebrate the hedonistic joys of life before Grindr. And prior to that, there was The Grand, which used then-unconventional narrative devices to explore closeted homosexuality and societal attitudes in the twenties.
His latest work, however, deals with darker issues that these shows neglected to cover. Without losing any of the renowned ecstasy or subtlety of his previous works, It's a Sin tackles the suffering from which the freedoms of gay pride emerged in the eighties. It chronicles the lives of three young gay men – Ritchie (Olly Alexander), Roscoe (Omari Douglas) and Colin (Callum Scott Howells) – who move to a run-down flat in London, lovingly dubbed The Pink Palace, just as reports of a new disease make their way over from the US. But as the series navigates through the decade – never shying away from the gut-wrenching horrors of the Aids crisis – it leaves plenty of room for joy, too.
Through a lens
"It was one of those scripts I couldn't put down," says DOP David Katznelson, as he reminisces about his time on the production. "I was a teenager during the eighties – and although I remember the Aids crisis well, revisiting it through the eyes of people who lost so many friends was a heartbreaking twist on my experience. Still, It's a Sin is not about death, but life – and although it's a tear-jerker, there's a note of positivity that shines through Davies' writing."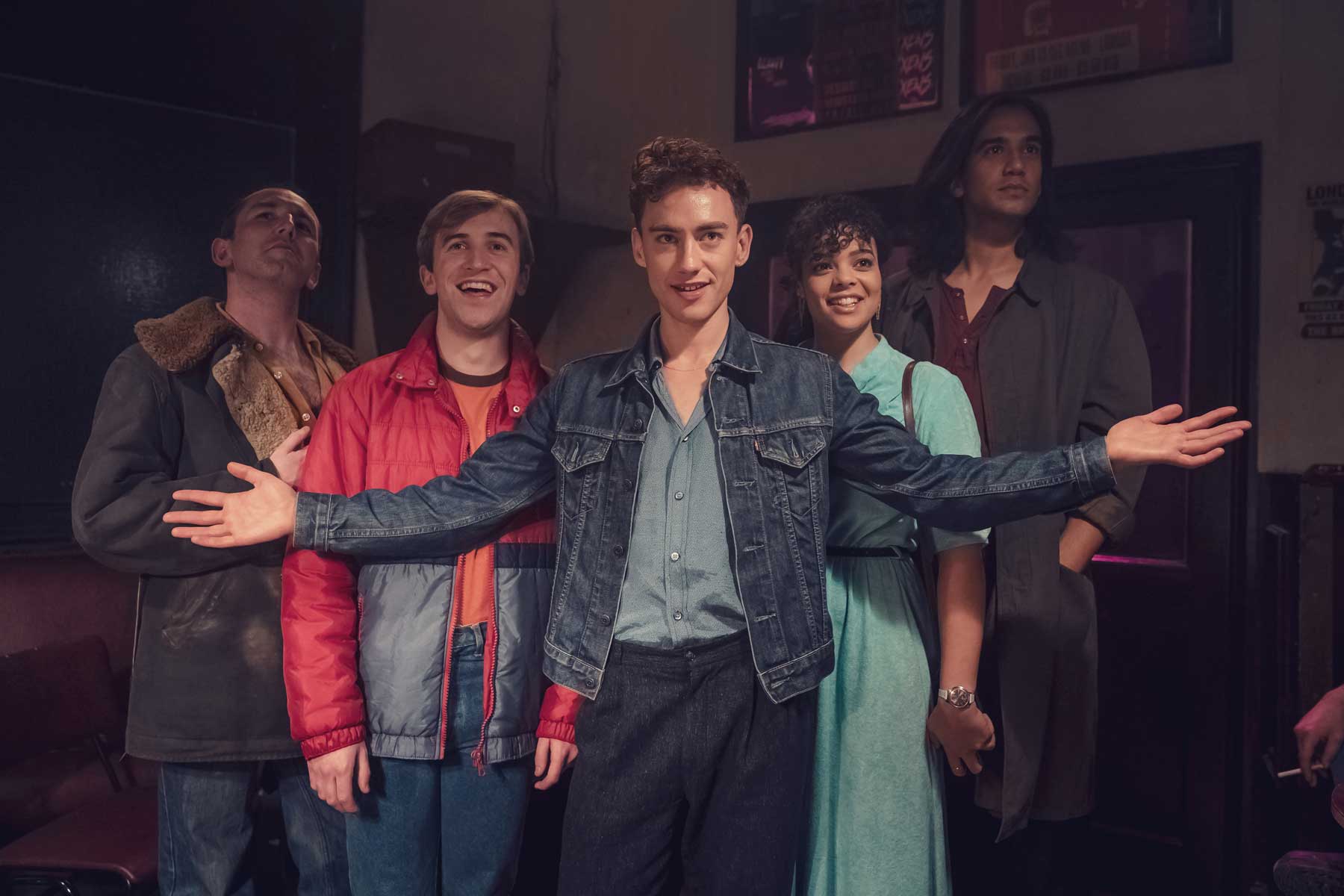 That positivity was also Davies' direction for the visuals. The series shuns typical depictions of gloomy Thatcherite London, with colour and verve that is a pertinent reflection of the screenwriter's own experiences. Katznelson recalls Davies talking about the era with joy: "He spoke of The Pink Palace [the raucous new houseshare of Ritchie and his friends] and the fun he had at parties. But more than that, he said the era was about being free – life was finally being lived by the LGBTQ+ community."
Embodying this memory, movement of the camera was unmotivated – and he would often shoot handheld to capture the vibrancy of the young characters, with quick push-ins and whip pans to enhance the energy. But this wasn't the tune throughout, because two very distinct worlds inhabit this warm, yet harrowing series. When we first meet the messy-haired and grinning main character, Ritchie, he is at home with his old-fashioned parents on the Isle of Wight – and although he waves goodbye to them to begin studying in London, they feature throughout. "Observing his parents, the camera is motivated. It's always static – either on a remote head or dolly," says Katznelson.
The DOP also went with two types of lens to distinguish between different elements of the story. He used Cooke S6/i anamorphic lenses for the more conventional scenes of Ritchie's parents – and a Canon K35 spherical lens for his life in London. Katznelson explains: "Anamorphics have slightly more imperfections, and because of the depth-of-field, you're prohibited from getting close to the actors. Spherical lenses allow you to be much closer to the action – and were perfect for capturing the sparkle of the characters' lives."
However, there were times when worlds collided, and it always prompted a discussion about how the camera should move – and which lens to use, based on where the crew wanted the focus of the scene to lie. "For example, it was important that the scenes with Ritchie, his friends and his parents at the hospital were from his perspective – he was still full of life and unapologetic about his illness. But, when his parents drag him back to the Isle of Wight and have more control over how the disease should be managed, it's from their perspective."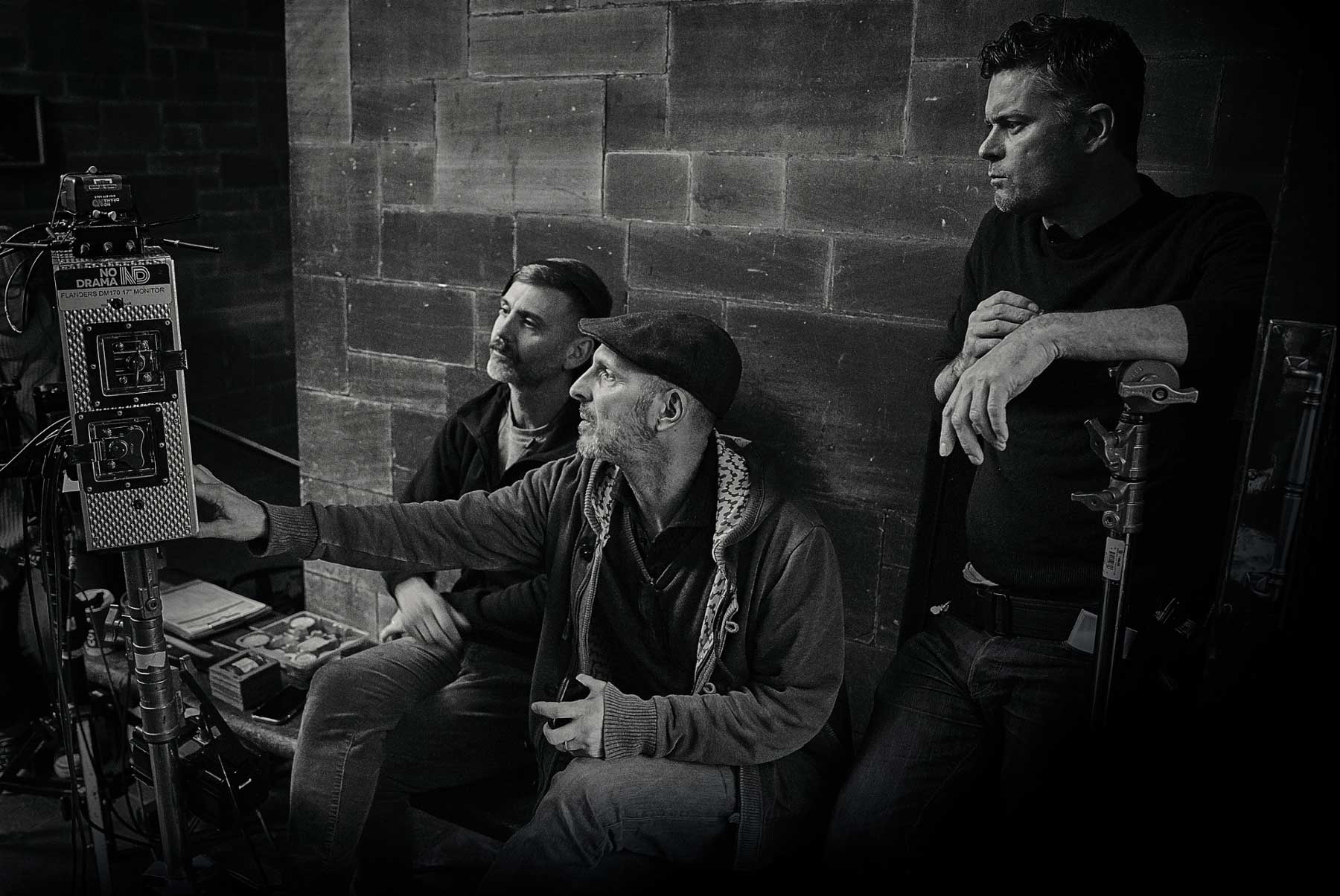 All natural
Katznelson shot on the Sony Venice – a camera chosen specifically for its Dual Base ISO. He asserts: "The 2500 ISO setting means you can shoot in very low light, which was key for me, since we worked from September to February with a lot of day scenes. This essentially granted me 1520 minutes of extra shooting time per day."
The Venice also has the ability to be split in two, giving filmmakers more agility. This is called Rialto mode, and it's fashioned using a cable that fits between the sensor part of the camera and the recording part. "It makes it very small. I was able to get it into tight spaces to create some interesting angles. We had two cameras: one in its normal configuration, and one in Rialto mode," says Katznelson.
The usual trials and tribulations of working on a winter shoot were made more problematic by the number of different locations and sets involved – a total of 175 backdrops had to be dressed and lit. This contributed immensely to the lengthy lead time.
"Davies wrote these incredible monologues for Ritchie, where he would be constantly on the move, travelling between different locations as he speaks. And although they were only written as one scene, occupying less than a page of script, we were shooting in ten or 12 places – at bars, nightclubs or on the street. They'd take several hours to do, because every set had to be dressed and lit, so it was quite dense writing in that sense."
Lighting wasn't marked, but naturalistic. According to Katznelson: "Although I'm pleased It's a Sin is being recognised for its cinematography, I didn't want it to distract from the show's emotional content. I kept it naturalistic for this reason, but also because it's my own interpretation of the world. I really like natural light, and mostly try to recreate that with Tungsten lights like Octodome and Rifa – but it's always as soft as possible, with extra diffusion close to the actors."
A photo finish
For Katznelson, the production of It's a Sin was up there with the most joyful he had ever worked on. But he was never more happy than when sitting down with his wife, before the grade, in order to watch a rough cut of the series. "She laughed and cried more than I can ever remember her doing for any film or TV series we have watched together," he says.
In the grade, the show was given an HDR finish by Jodie Davidson at Technicolor. The first session took place during lockdown and was done remotely, with Katznelson on his iPad at home and Davidson in a Soho studio. "Within the first session, she completely gained my trust. Having never worked together before, or met in person, we graded five episodes over eight weeks."
When the first lockdown eased in the UK, and Katznelson could see the image in HDR for the first time at the studio, he was blown away. "It looked like everything I had imagined, but better – all thanks to Davidson and her brilliant eye for detail, colour and contrast."
Although Davies never voiced it explicitly, Katznelson says It's a Sin is a story the series writer never wanted to tell, until now. And with the spectre of Covid-19 refusing to dissipate, it certainly makes quite an impact. A new disease has emerged… with misinformation, confusion and tragedy commonplace. History is often in the habit of repeating itself.
David Katznelson is repped by Casarotto.
This article first appeared in the September issue of Definition.