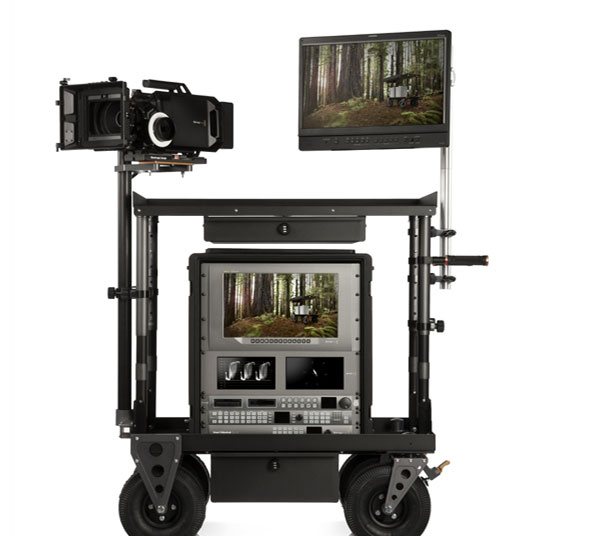 Inovativ Carts Give Sets A Quality Mover
Posted on Apr 22, 2015 by Alex Fice
Inovativ carts come in three sizes, Echo, Ranger and Scout.
Who doesn't like a cart? It's like your best friend on-set and if you have a cool name for it, it's  even better. How about Echo, Ranger and Scout? These are Inovativ's three models which range in size from Echo upwards. We liked the look of these at NAB, especially knowing that MagLiner is supposedly the industry standard but we also never really like the looked of these, they look a bit cra.
But strange spelling apart, Inovativ's Echo is more for the DIT and has three sizes from 30in to 48in in length, locking drawers, rolled top for less wrist strain and RSI and adjustable shelves. But really it's the quality which shines through with an aluminium and stainless steel finish, a smooth ride, a proven braking system and a claimed 30% lighter weight.
The other types are for slightly different jobs with the Ranger a shaved down model built for speed and sturdiness and the Scout being more of the 'off roader' of the group.
But perhaps the best thing is that all the models collapse down into themselves to make their own wheeled flightcase.
Ranger 36 Overview from Inovativ on Vimeo.