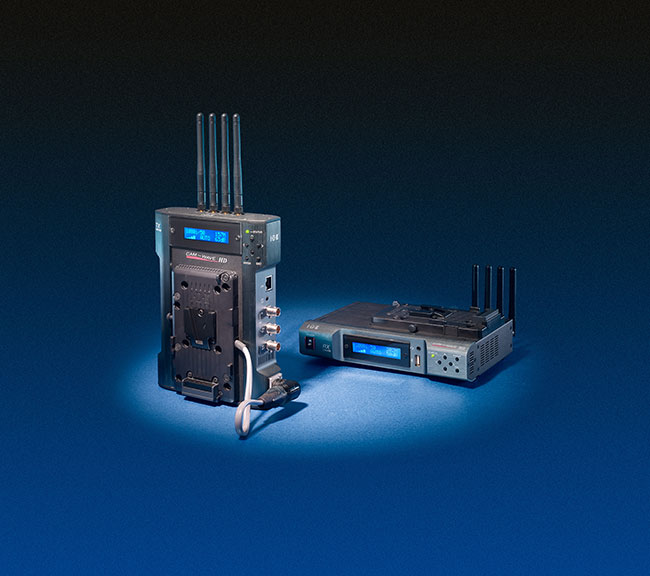 IDX Wireless HD Product Uses Best Available Wi-Fi Signal
Posted on May 14, 2015 by Alex Fice
IDX's wireless HD solution uses cutting edge tech to maintain the 25Mbps link.
The new CW-F25 Wireless HD Video System from IDX offers, like many of the other solutions available, the transmission of H.264 video at up to 25Mbps.
At the moment the transfer technology is Wi-Fi but using Ethernet a wireless bridge can be set-up for further IP delivery. Getting the right Wi-Fi strength is achieved by using Dynamic Frequency Selection (DFS) to automatically choose the best available WiFi channel.
Beamforming Technology is also used between the transmitter and receiver, limiting interference from other 5GHz users. Also Adaptive Variable Bit Rate prevents sudden 'black screen' disconnection. Altogether IDX think it's a combination that means that the CW-F25 delivers 'greater reliability than any other wireless system using WiFi channels'.
The CW-F25 uses worldwide standard 802.11n technology. To mix with wired camera systems, 4 x 4MIMO channels are used with ODFM/64QAM modulation achieving a maximum data rate of 300Mbps. This supports H.264/25 Mbps high profile video with four channels of high quality embedded PCM audio.
To ensure the camera operator feels part of the production team, return video, intercom, tally and RS-422 remote control are supported over the link. Ethernet I/O at both Tx and Rx creates a wireless bridge to support an IP camera feed, remote controller or other data link.