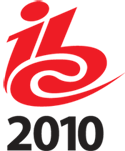 Healthy IBC except for the 'fakers'
Posted on Sep 10, 2010 by Alex Fice
Hall 11 at IBC is traditional where you go to see the camera grip and support with a bunch of lighting thrown in. There are the usually suspects there like Arri, Kino Flo, Sachtler and so on. But turn a different corner this year and you might find companies like Dynacore, Ruige Optic-Electronic and Secced.
Looking around these stands you will be struck by some familiar profiles, that looks like an Arri 2k, that looks like a Zacuto DSLR rig and that looks like a Marshall monitor.
The fakers are here in numbers this year and in the same hall as the originals.