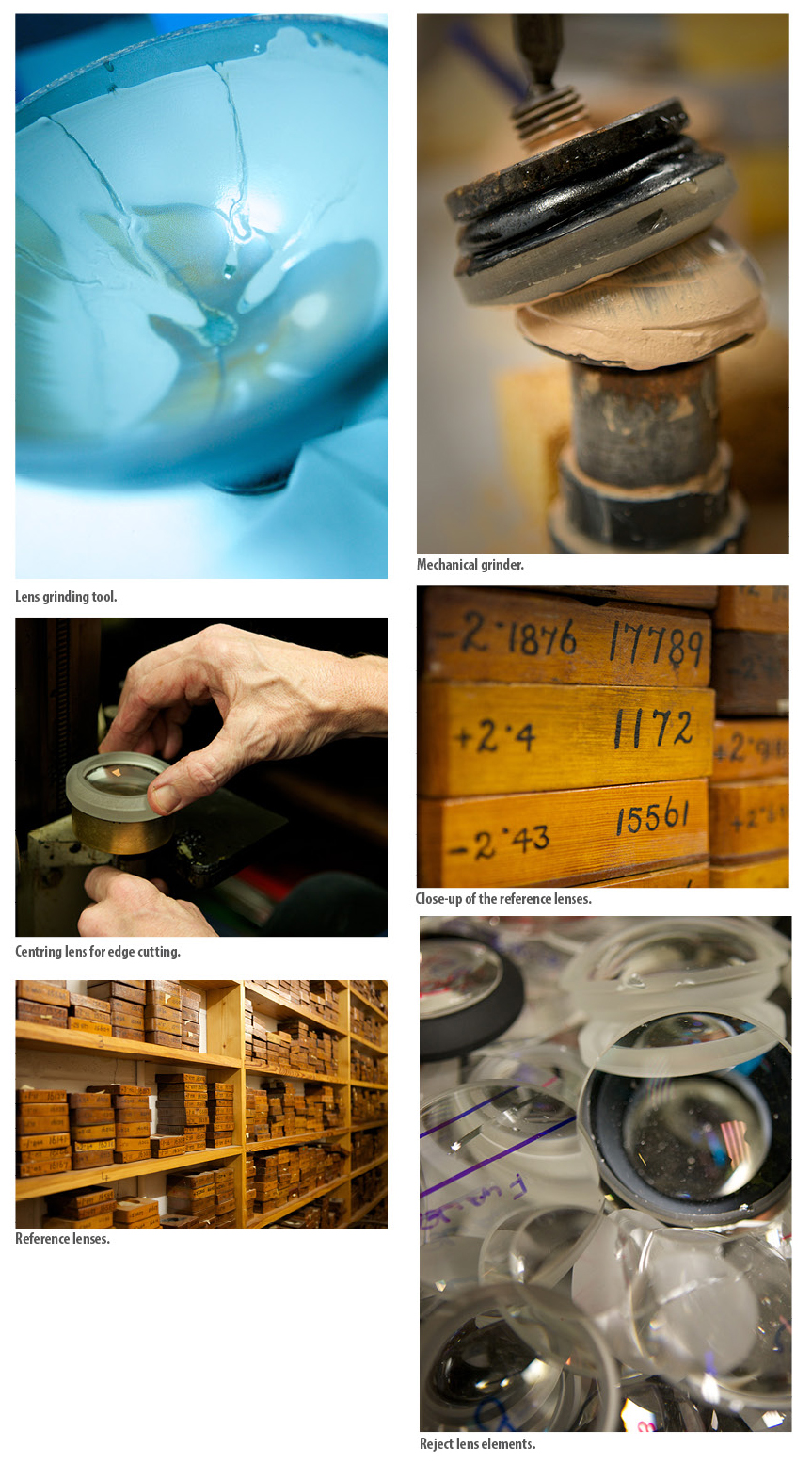 Glass Leading OR How Cooke Invented Their Lens Look
Posted on Jun 10, 2014 by Alex Fice
How do Cooke Lenses produce the Cooke Look they are so famous for? Editor ADAM GARSTONE takes a trip down memory lane to try and find the root of this magic look.
In 1886 Karl Benz patented the first gasoline driven automobile, Coca-Cola was invented, and after almost 30 years of fighting, the Apache leader, Geronimo, surrendered to General Nelson Miles. Meanwhile, in Leicestershire, two brothers – Thomas Smithies Taylor and Herbert William Taylor – start a company to make lenses. In 1894, Taylor, Taylor and Hobson (their salesman) started manufacture of the triplet lens licensed from T. Cooke & Sons of York, and the Cooke brand was born. 120 years later, Cooke – now separated from Taylor-Hobson – have recently announced a new series of 2x anamorphic cine lenses.
The Cooke Look® is hard to define – most DoPs referring to a softness or roundness to the image. The images are sharp across the field, but seem to have a smoother contrast that some of their more 'technical' looking competitors. It's a look that has won praise from many – in 2013 Cooke was the only recipient of an Oscar statuette at the Academy's technical awards "For their continuing innovation in the design, development and manufacture of advanced camera lenses that have helped define the look of motion pictures over the last century".
The new Cooke Anamorphics continue the Cooke Look tradition – as their Chairman, Les Zellan, pointed out, there is little point in producing an anamorphic lens that looks like a spherical. Filmmakers choose to use an anamorphic lens because they look.. well… odd. For instance, a 75mm anamorphic is a 75mm lens vertically and a 37.5mm lens horizontally, so the depth-of-field is different in each axis – you see this most in the strange quality of focus pulls.
To achieve the look, the Cooke factory – still based in Leicestershire but now at a new, custom built facility – uses an interesting combination of new and old. A couple of rows of gleaming, humming CNC machines stand next to purely mechanical lens grinders that would have been familiar to the Taylor brothers over a century ago. Interestingly, the really critical lens elements are only entrusted to the highly trained, blue overalled technicians who run these hypnotically rotating relics. Similarly, the groove that holds the lens in the metalwork is cut by computer controlled mills, custom made for Cooke, but the lenses are mounted and centred on the machine's bronze jigs by skilled engineers using bitumen and an opto-mechanical machine invented by Herbert William Taylor himself.
120 years of constant lens design has left an interesting legacy. Tucked in a back room at the top of some chilly, steel steps are over 4000 reference lenses. These are lenses ground, with extreme precision, from particularly stable glass. They are used as the reference for any lens element that a new design requires, and the enormous collection gives Cooke's optical designers almost free range over the lens curves they can specify. When the current owners bought the company, these blanks were given no value though, if you don't have Cooke's collection, to manufacture a new one costs several thousand pounds.
The design of the body and internal mechanisms of the lens is as complex as the optical construction. The lenses must perform over a wide temperature range (-15°C to +50°C), maintaining resolution and focus accuracy, and yet be as light and robust as possible.
The final assembly of each lens is a painstaking as the processes that went into the component manufacture. Each lens is assembled by hand and then taken to a darkened room where a test graticule is projected through it onto a flat screen. The assembly technician checks the projected image with a lens, then disassembles, adjusts and reassembles the lens. This process is repeated until the lens meets its design parameters. It is then disassembled for a final time, thoroughly cleaned and put back together. This process, for a 'well behaved' lens, takes about three days. Remember that, if you ever want to complain how much a cine prime costs!
Each lens then undergoes a final optical QC test, during which its focus scale is carefully measured – again, using a custom built and computer controlled machine – and the focus barrel is engraved with these measured marks. Each lens is, therefore, totally unique, so detailed records are kept of each unit that is made – so if you need a pair of lenses for stereo 3D, for instance, Cooke can give you a pair that match in focus, field, colour rendering and so on.
Cooke's Anamorphic/i T2.3 primes come in seven focal lengths, from 25mm to 135mm and will be shipping shortly – though the waiting list is already long.