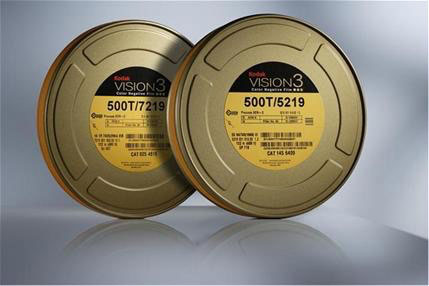 Film Production Hangs On With Package Production Deal for Indies
Posted on May 7, 2015 by Alex Fice
Kodak has introduced a deal for independent film makers that will includes stock, processing and equipment rental.
When DP Charlotte Bruus Christensen and her Director Thomas Vinterburg insisted on using 35mm film for their film Far From The Madding Crowd, they were told only a couple of weeks before shooting that they could and there were only two UK labs available to process the film i-dailies.co.uk and cinelab.co.uk. 
Kodak are now doing their best to keep film as an option for independent production by subsidising an agreement in the UK to help non-studio productions originate their stories on film. Their 'Independent Production Package' provides a package deal that includes stock, equipment rental and lab services.
"Film has always been a big part of the independent filmmaking community, and we want it to stay that way," said Andrew Evenski, Kodak's president of Entertainment & Commercial Films. "This UK program makes shooting film a one-stop shop for filmmakers on a budget. From origination through post, we can put together a package to get their stories told on film."
Filmmakers in the U.K. that are interested in shooting on film can request a combined services package that includes camera rental, stock, processing and transfer services. Both 16mm and 35mm packages are available.
Options are calculated based on title length, shooting ratio, and the best price at a single per foot rate.
Partners include ARRI Rental, Panavision, Movietech, Take Two Films, Cinelab London and iDailies.
Kodak say they are working toward expanding the Independent Production Package, and hopes to announce its availability in other regions.