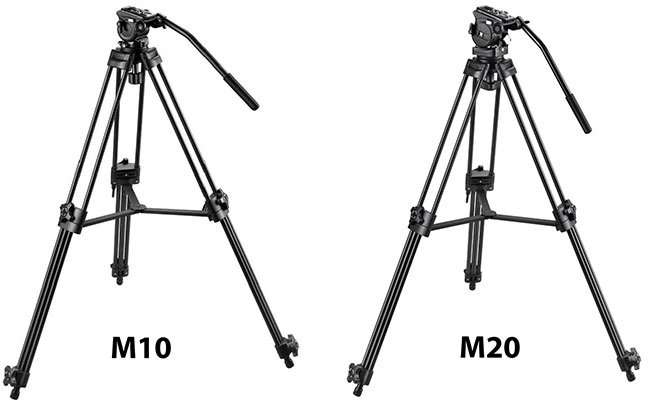 New Low Cost Tripods
Posted on May 6, 2015 by Alex Fice
New Pro cine and video tripods from Nest UK include the Vantage M10 and M20.
Features include aluminium double-tube extension legs for greater load capacity and greater torsion stability. Especially suited for use when mounting large cameras to fluid pan heads providing no leg twist + shift when panning. Adjustable rotating clamp locks which turn 90 degrees around a centre axis, with variable tension.
Both the M10 and M20 come with a 360 degree continuous (at least 65 degree tilt movement), fluid dampened pan head (Nest FC-02H with the M10 and the Nest FC-03H with the M20.). Panning is helped by a counter-balance and large quick release platform. Also features adjustable resistance allowing for operation at varying pan and tilt speeds.
Vantage M10 – SRP £149.99
Vantage M20 – SRP £199.99