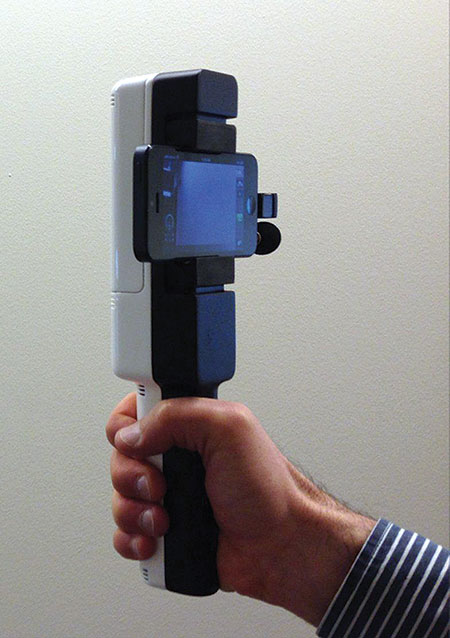 Camera To Air
Posted on Jul 18, 2013 by Alex Fice
Three of the new breeds of 'always on' cameras.
A new trend of camera manufacturers is to embed their new products with means of streaming or pushing video direct from the camera. But third party companies are already ahead of them and provide more reliable ways of broadcasting using cellular technology.
Earlier this year the BBC ordered 500 units of a JVC camera called the GY-HM650. An order of this size is significant enough but the cameras were bound for the BBC's news operations at home and abroad and arguably for one reason, to get news on-air as quickly as possible maybe to counter the speed of Internet news services and social media.
The initial version of this camera already had Wi-Fi enabled so with the right technology in the field you could get news footage back to your station pretty quickly via data adapters or even FTP. But the Version 2 which was shown this year at NAB added a direct GSM connection to the camera enabling live streaming across your 3G or more likely 4G data stream at a rate for 1920×1080 of 5Mb/s, (there are other rates for lower resolutions). It is a push function so you have to set up an IP address but for the BBC this feature must have been the clincher.
This 'always on' feature also allows you to monitor your camera's output and remotely control certain parameters.
Other cameras are also seeing the benefit of sending footage directly from the camera although there aren't any with JVC's extra GSM function yet. For instance the new Canon XA25 camcorder (again introduced this year) also has Wi-Fi built in to it and with a Wi-Fi to GSM adapter you can send a special MP4 stream to where ever you like.
(We will find out how successfully this all works in our next issue when we review the JVC HM650).
Cellular Bonding
But there is another way to deliver footage directly from the camera and there are a few companies who are specialising in this kind of transmission called cellular bonding. We're looking at two – LiveU and Teradek.
Teradek have a number of solutions that will encode your signal through HD-SDI or HDMI and send it wirelessly across Wi-Fi and cellular with decoding boxes at the other end. They have devices now that can stream your footage directly to Internet distributors like UStream and LiveStream or you can choose your CDN through a RMTP stream. This Vidiu box can even be monitored on a second screen like an iPhone to check your broadcast status. They also have a product called Bond which 'bonds' cellular modems, usually five, it will then collect cellular bandwidth from several connections at the same time and use them in parallel to create a single, higher capacity connection for broadcasting over the Internet via Teradek's Sputnik server technology. The server will re-combine the signal for transmission.
LiveU
But for this article we are going to concentrate on another company who are changing the rules for transmission and potentially making stations think twice before spending vast sums on Satellite and/or Microwave trucks. LiveU.
We talked with Ronen Artman, VP Marketing about the company's origins.
"We invented the technology back in 2006, we were the first to show it to the market and also have a patent on it. The founder of the company worked in Motorola and he remembers watching a football game and seeing those huge satellite trucks, he wondered why cellular was not used to overcome all those huge infrastructure set ups.
"The technology is the stream over the internet of the seven channels combining them on the server side (one channel was never seen as reliable enough). Our algorithms check the condition of the network at any given moment and actually plays with them and determines what type of video element to deliver on what channel based on its strength and real ability. So we take the signal as it comes out of the camera and split it into four or seven channels depending on the unit itself, we send over different cellular networks, up to four carriers, we then bond the channels together.
"Wherever you reach 500k of cellular connectivity you can transmit up to 1080p images. We code in H.264 standard but have proprietary software as well in the coding and decoding. We also don't rely on the standard SIM card antennas which are very small and not efficient for what we're looking for. So we developed our own antennas that we incorporate in the unit. They do two things, firstly the boost the signal that comes from the towers so it's much more reliable and in congested places they look for remote cells that are not currently active in this specific place."
Beijing Olympics Debut
"NBC were the first broadcaster to try the unit at the Beijing Olympics Games. No one at time thought that it was possible to transmit full HD on a cellular network. Apart from the technology the cost difference between cellular and the set-up of a satellite truck was so vast our solution became very attractive to the broadcasters. But with an improved algorithm the performance from our systems has got better and also the networks for 3G and 4G have improved.
"In most places now there is cellular coverage, you don't need a line of sight, you can be in a moving vehicle, you can be in a basement or high rise building, you can be in places that satellite can't go.
"Right now I don't think there are any Tier 1 broadcasters that don't have either LiveU or one of the other services. There are even some networks that rely solely on LiveU technology and don't have satellite trucks at all. There are several ABC stations in the US that just transmit this way."
New Markets
But traditional broadcasters aren't the only companies looking at live streaming. Any media company wants to offer video to enhance their brand and introduce new revenue streams. VG, Norway's leading newspaper, news website and now online video news site, has been able to successfully expand its live video content use via the deployment of LiveU's cellular uplinking technology.
VG had recognised the need to expand its brand and readership online and live video was identified as a very important part of that strategy. The newspaper group is using both multiple LU60s (backpack technology) as well as LiveU's new mobile app solution LU-Smart. This app allows customers to extend their live video coverage from the field using an iPhone or iPad. Based on LiveU's fourth-generation bonded uplink technology, the LU-Smart bonds internal Wi-Fi and cellular connections, including 3G/4G LTE, to reach optimal video quality.
Pål Hansen, Technical Manager with VG TV, says, "LiveU allows us to go live from the field almost anywhere in an affordable way without the need for a satellite truck. With LU-Smart, we can view and play with live content in new and exciting ways. We use the LiveU technology for both live content and the playback of 'as-live' clips via store and forward to the control room. We are very happy with the LiveU technology and the support from their partner Avit Systems."
VG used two LU60 units as well as the iPhone technology at the recent World Skiing Championships in Italy. Feeds from press conferences and interviews with Norwegian skiers were transmitted back to the control room in Oslo then on to the website. The newspaper uses 3G, 4G, WiFi and LAN, to ensure optimum performance. The LU60 units are normally connected to a Panasonic HPX-250 camera, with off-the-shelf servers running LiveU's LU1000 software that then feed a video router. VG has also installed an Ubuntu server for the live iPhone feeds.
"We see a lot of growth in the online market, the security market, the sports market which is really driving a lot of business in the US and Europe. A lot of new industries are adopting us especially big media companies like VG in Norway and the Boston Globe. A lot of these companies want to compete with traditional TV, they want to make you watch them live."
Live Cameras
Many camera manufacturers like Panasonic, Sony and Hitachi are looking to use bonded cellular technology, they see the advantage of offering live broadcast from the camera. They're looking for deep integration with cellular bonding either right now as an out of the camera model or later on as a software base chip that will be inserted in to cameras and allow those cameras to either store the video or automatically transmit live. "In the future the products will get much smarter and smaller so the technology might be as small as a business card that you put on top of the camera and it will have all the brains and cellular technology.
Panasonic's HPX 600 is the first camera to have the first level of integration which allows features like live transmissio status and video transmission quality in the viewfinder. LiveU's LU40 lets a camera operator manage the video uplink while shooting.
"The same evolution will happen with satellite trucks. All new trucks are hybrid trucks. They have the satellite and the mobile technology side by side. They use our technology for the encoding to be sent to the stations and in places where there is good cellular coverage they will use that instead of satellite.
These trucks will have our encoders and also a set of seven antennas with SIM cards which are mounted on the trucks.
"Looking forward to 5G and beyond, we have to look back to the introduction of 3G when they said we wouldn't need multiple channels. The reality I think is that the amount of cell phones that people are using saturates the infrastructure. Even now when you think about 4G you need multiple channels for reliable video transmission. I don't suspect 5G will be any different."
Pricing
In regard to pricing the cost for a cellular uplink system can vary greatly depending on geographic location, and the system you select.  LiveU offer the opportunity to purchase the product, which leaves the end-user with the task of negotiating the plans and paying the cellular carriers directly.  They do offer the option to lease the unit, which not only includes technical support, but also the responsibility of managing the relationships with the cellular carriers and paying for the data usage.
LiveU's pricing starts from $1,000/month to lease, again, depending on usage and geographical location.  Their units are pre-configured and pre-optimised for networks within over 60 countries around the world.
The LiveU SmartGrip. How long would you want to hold this for?
LiveU's Smart Grip And Mobile Phone Tools
LiveU unveiled its new patent-pending Smart Grip device in a handheld monopod for its LU-Smart mobile app at this year's NAB.  Although the Smart Grip won't win any design awards and also raises some stability questions with it's top heavy design it does turn your smart phone in to a news camera.
The new Smart Grip device holds a MiFi channel that bonds together with the smartphone's internal 3G/4G connection to create two combined cellular connections beyond the smartphone, boosting the phone's live video transmission quality, reliability and performance, without any need for Wi-Fi connectivity. You also get extras batteries in the handle.
To go along with your phone there is a free App available for all iPhone and Android devices.The LU-Smart software-based app can potentially turn your phone in to a news gathering camera sending traffic reports or accident footage back to your master control room. We haven't tried it yet but LiveU says there is hardly any set-up time and you can be on air with high quality video very quickly.
Samuel Wasserman, LiveU's CEO, said, "LiveU is again pushing the boundaries of innovation in the cellular uplink space, this time with a new smartphone jacket.  LU-Smart enables any person with a smartphone to be a bona fide video journalist by simply downloading the software. We've had tremendous positive feedback for our smartphone app from broadcasters, complementing other LiveU units in the workflow and extending their newsgathering capabilities. It's an ideal solution for breaking news coverage, especially in locations far from urban centres, and the new Smart Grip boosts its capabilities even further."
The LU-Smart app includes other new features, such as: virtual matrix for simple workflow management, enabling newsroom operators to monitor and switch between content from different devices for live broadcasts; and ad hoc usage, which can be code-activated for 24 hours by the newsroom when a reporter or dedicated freelancer arrives at the scene.
LU-Smart is incorporated into the LiveU ecosystem by LiveU's unified management platform, LiveU Total, enabling control rooms to manage multiple video feeds from LiveU units operating in diverse locations.