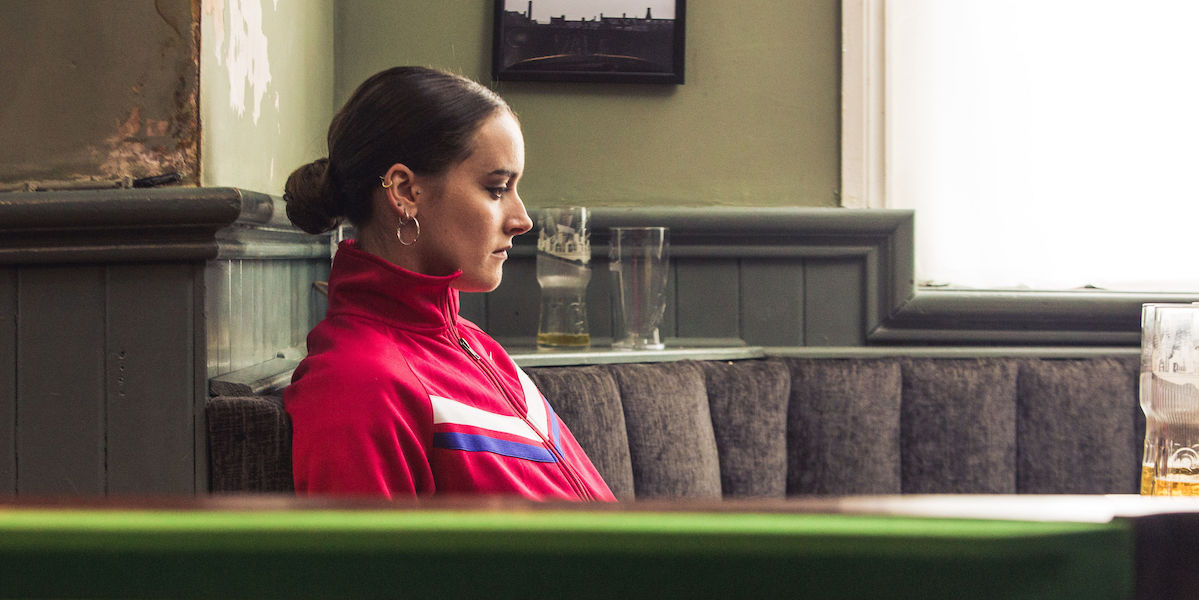 Bury the Dogs: Inspired by lockdown
Posted on Jul 31, 2023
Bury the Dogs was the result of creator Beth Rowland being locked down in her childhood bedroom
WORDS Robert Shepherd | IMAGES Cosmosquare Films/AB Photography
As the world grappled with the challenges of the Covid-19 pandemic, most people spent the best part of two years not knowing when they would next see their family and friends, let alone find creative inspiration.
However, that's exactly what director and writer Beth Rowland did when she found herself moving into her family home in Stoke during lockdown.
The result is Bury the Dogs, a short by the BFI and Cosmosquare Films, which centres around Ant and his relationship with new-found father figure Tosh, a charismatic ex-squaddie who takes the teenager under his wing while feeding him far-right rhetoric. The former introduces his best friend, Emily, to his new mentor – in the hope they can build a three-way friendship.
"I went back in lockdown and just being in my childhood room brought back so many memories and gave me a number of ideas," Rowland remarks. "I was working full-time in care and couldn't see myself returning to filmmaking any time soon – it reminded me of the frustration I felt growing up in Stoke as a teenager."
Rowland had wanted to write something on that subject for a while but had been finding it hard to get back into the same mindset. Then, the idea was there: a coming-of-age story.
"Without giving too much away, Ant's beliefs are challenged as Tosh's ideals bleed into his psyche, leaving him with a question – does he stay loyal to Tosh? Is it worth it?"
LESS COMMERCIAL
DOP Dave Galloway has a CV boasting clients such as the BBC, Apple and Nike, as well as a nominated documentary at Tribeca Film Festival (2019) – but this was a very different style of film for him.
"Beth and I broke down the visual style of things when it came to shooting," he explains. "It was a combination of realism, with a hint of stylised lighting, so I immediately knew what I needed."
Galloway had used the Blackmagic Ursa Mini Pro 4.6K G2 on music videos and shorts in the past, but had never embarked on a project with the aim of pushing this camera to the limit. With various tests and comparisons, he decided the Ursa Mini Pro 12K and 4.6K G2 were the right choices for Bury the Dogs. "Shane Meadows, executive producer of the film, has shot lots with these cameras," he adds. "They have a fantastic look. If you're going for a premium image at an affordable price, I think they're excellent. I've used them as B cameras alongside the Arri Alexa Classic and Mini. However, the Blackmagic cameras are a quarter the price. When we went into this, we wanted that very rich look with good colours and textures, and something that would give us enough information in the grade to try and push the tone that we want."
The team used DZO Vespid Primes, which Galloway says also lend themselves to the edit. "They're relatively new to the market and sit perfectly between the Samyangs/Rokinons and Canon CNEs in terms of cost. For an affordable price, they are really sharp and give a good picture, so when you take the rushes into post you can add a bit of flair to the image."
This article appears in the August 2023 issue of Definition. Read the full story here.