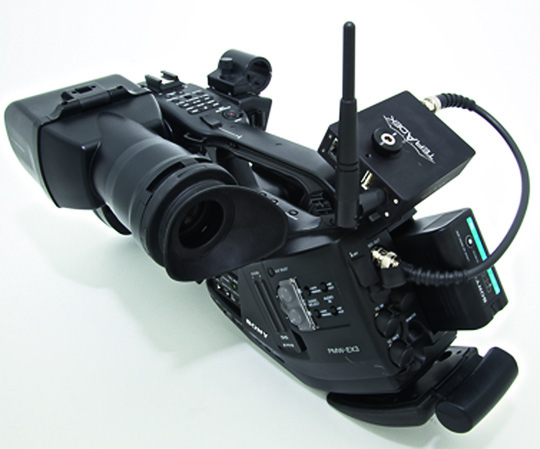 Broadcast HD Directly From Your Camera With CUBE
Posted on Jul 13, 2010 by Alex Fice
To view live video in the field, simply turn on Cube and point your browser window to Cube's IP address, and voila! Live streaming HD video!Cube claims to be the first of it's kind, a camera-mounted HD network video encoder. Cube captures live video directly from the camera, encodes it using advanced video compression and streams it over Ethernet or WiFi up to [email protected]/24/25Hz , 1080i @ 50/59.94/60Hz, [email protected]/59.94/60Hz. The ability to stream HD video over IP from such a small device is new we think and provides users with a wealth of applications. Now anyone with a HD video camera can broadcast live video, all that is needed is a WiFi access point to a LAN, WAN, or broadband Internet connection. If WiFi is unavailable Cube features a 10/100 Ethernet port.
You could turn seminars into live webinars. Broadcast youth, high school, and college sports. Stream local theatre, live performances, talent shows, and community events over the web. Broadcast weddings live to distant relatives. Webcast your morning radio show. The possibilities are endless. Cube uses the world's most advanced video compression (H.264 High Profile, Level 4.1) to create quality video over IP. Cube is also low power, using only 2.5 watts of power. It can be powered by any 12V camera battery and features a terminal block connector that is adaptable to a wide range of popular connectors.
Cube can be mounted to the tripod screw under small consumer video cameras for simple handheld operation. It can also be mounted between the base of the camera and the tripod. For professional applications, Cube can be mounted to the camera's accessory hot shoe or rail system.