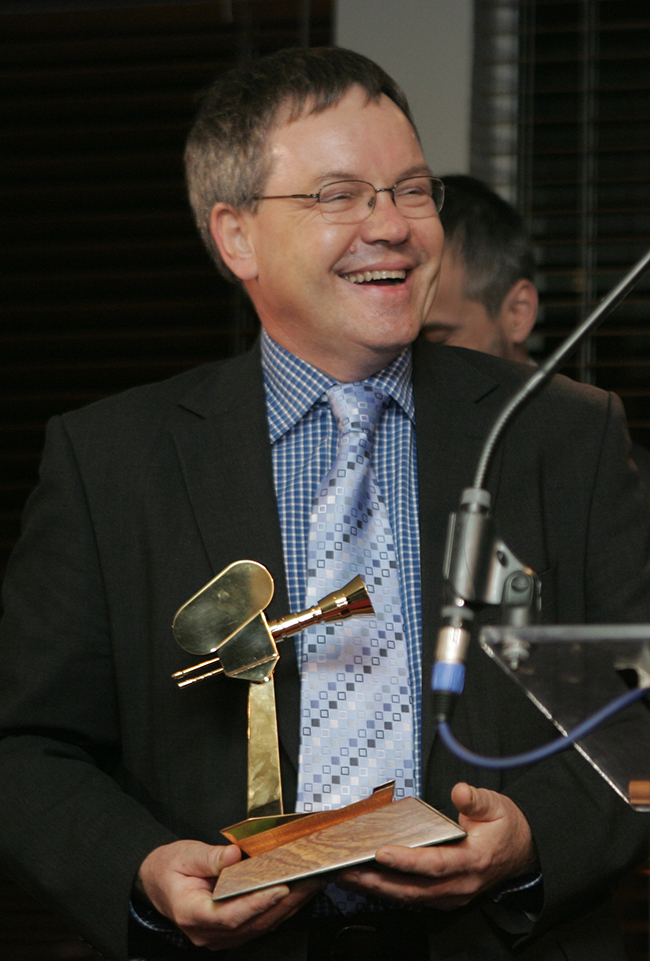 Bill Lovell Obituary
Posted on Mar 27, 2013 by Alex Fice
Bill Lovell Obituary
Bill Lovell, Head of Digital and 3D at ARRI Media in London, died suddenly on March 13 at the age of 58. For 17 years he had been a key figure in ARRI's burgeoning engagement with video and digital technologies, helping colleagues and clients understand the science, and enabling cinematographers to embrace new tools.
Bill started his career at the BBC, joining the corporation's Television Film Services (TFS) department in August 1975, straight after graduating from Imperial College London with a degree in electrical engineering. Based at Ealing Studios, he stayed with TFS until taking redundancy from his role as Technical Services Manager in 1996 and joining ARRI Media as Video Product Manager.
Franz Kraus, Managing Director of ARRI for the duration of Bill's tenure with the company, says, "Bill took a leading role in the development of ARRI's first ever digital camera, the D-20. As Product Manager he travelled the world with the D-20, convincing DPs and producers through countless workshops, seminars, test shoots and lectures. His calm, respectful personality and his British sense of humour made him friends around the globe, even in difficult situations. Without the experience of the D-20 we could not have built the ALEXA as it is today, and without Bill's enthusiastic efforts the ALEXA would not have been accepted so easily. He was a cornerstone of this demanding process and a good part of the success of the ALEXA is owed to him."
News of Bill's untimely death has sparked a wave of remorse and remembrance on industry blogs and forums, with many recalling his lively public speaking, his willingness to spend time with anyone in need of guidance and his unfailing generosity of spirit. Russell Allen, Director of Operations at ARRI Media, says, "Bill was a true gentleman and someone you could trust and rely on; he made an impression on so many people and was always extremely generous with his knowledge. His passing is a huge loss and he will be missed greatly by his friends at ARRI and ARRI Media, his family, and the industry as a whole."
In 2007 Bill was awarded the Bert Easey Technical Award by the British Society of Cinematographers, in recognition of his input to the advancement of digital cinematography. The citation concluded, "His knowledge has helped us make the crossover from film to digital cinematography a smoother path than it might otherwise have been, and given us the confidence to take our first steps into that previously unknown world."
Bill died while attending a church leaders meeting at his church, Ealing Green, where he worshipped. He leaves behind a wife, three children and a grandson.