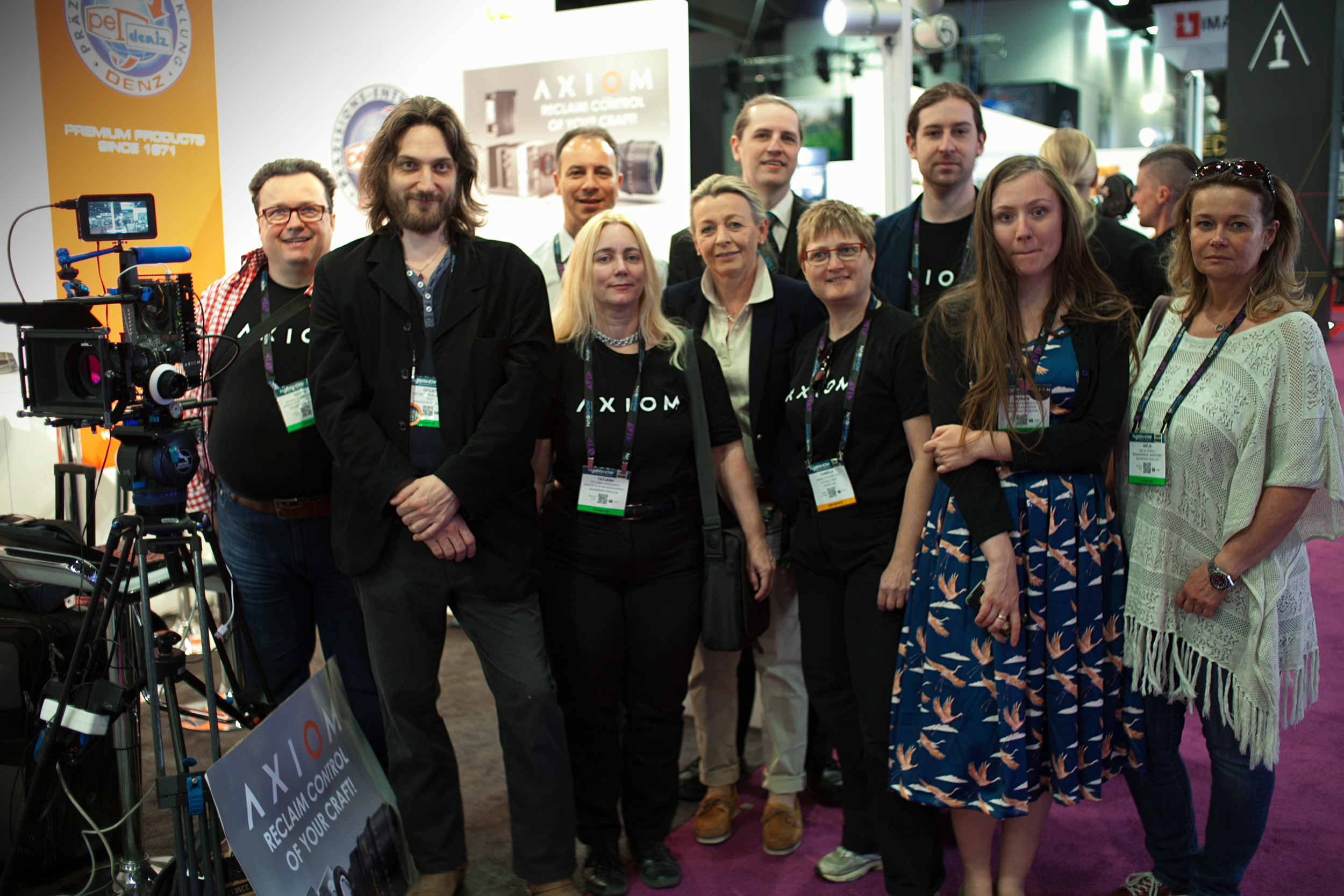 Beta Apertusº Camera At NAB 2015
Posted on May 8, 2015 by Julian Mitchell
Apertusº took to the air and flew into Las Vegas for the NAB 2015 show. A beta camera was on display and it appears they had a very successful show. Please find below some links and images form the show:
https://apertus.org/nab-show-report-article-april-2015
DP Roberto Schaefer ASC at the Apertus stand at NAB 2015.All the Apertus team at NAB 2015.