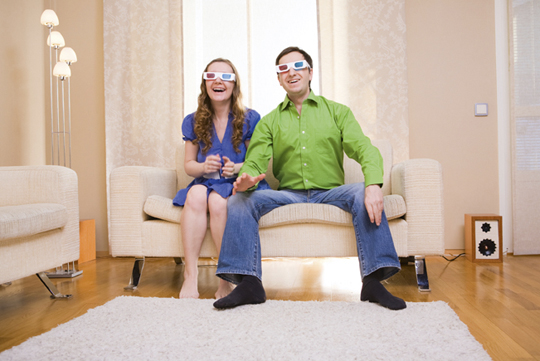 2011 Predictions for 3D
Posted on Jan 4, 2011 by Alex Fice
Steve Schklair from 3ality has shared his 2011 predictions for 3D with us:
Passive viewing 3D TVs will become widely available
Episodic television series will begin shooting in 3D
The first sporting event will shoot with only one crew on the field (3D) instead of two crews (2D and 3D).  The one crew will transmit BOTH the 2D and 3D images.
The Super Bowl will be broadcast in 3D (early 2012)
Mobile devices – smartphones, gaming devices & tablets (eg, the 3D overlay for iPad screens) will hit the market & energize both 3D gaming & shorter-form scripted entertainment.
Outdoor entertainment & advertising with giant 3D LED screens
Affordable consumer 3D video cameras will become available
We would add more information available on Holographic 3D with a possible twin camera tracking iPad next year.