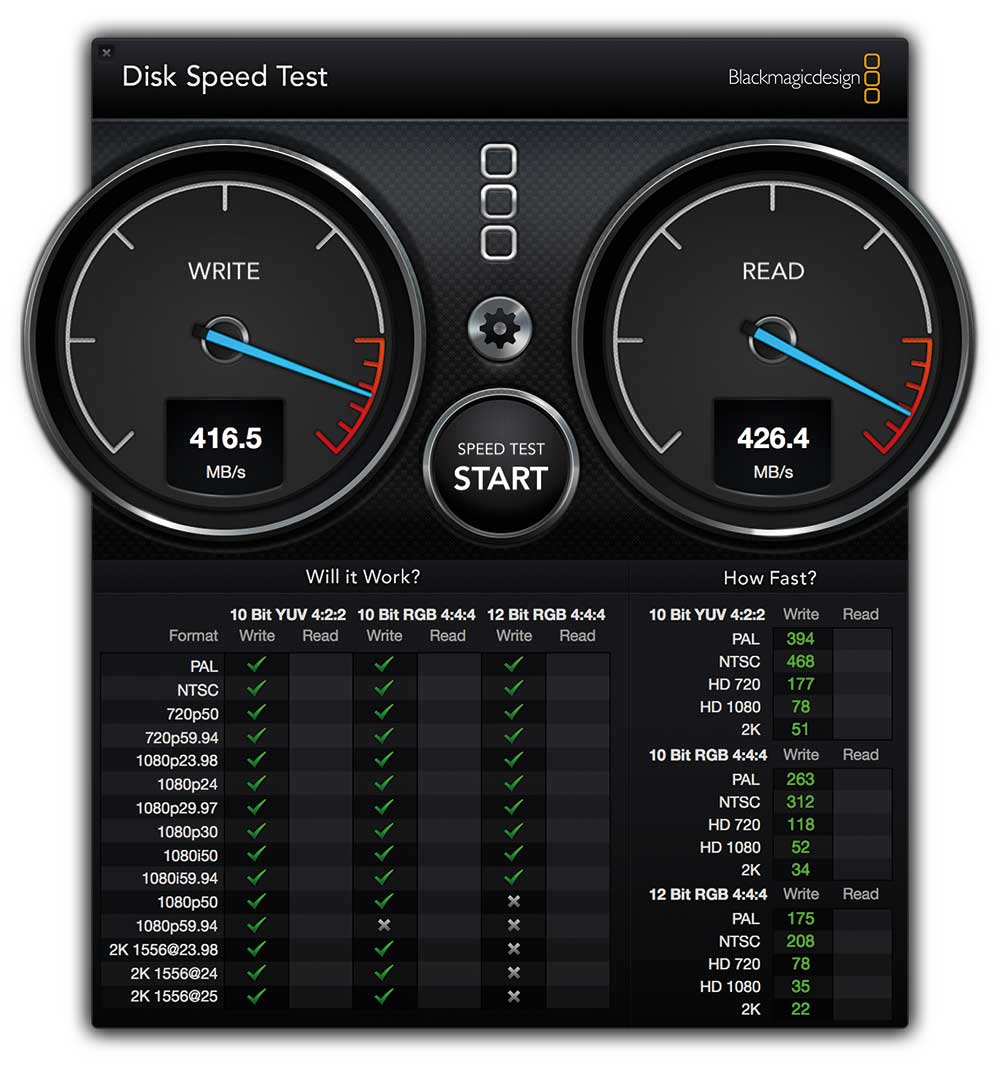 REVIEW – Samsung SSD T5
Posted on Oct 12, 2017
Samsung SSD T5 is an incremental update on its predecessor, the T3
It won't be long before SSDs replace all spinning hard disc drives in all but very high-capacity, bulk data storage
Samsung has had a range of external SSDs for a couple of years now; the latest T5 incarnation is an incremental rather than radical step from the previous T3.
The SSD T5 is available in 250GB, 500GB, 1TB and 2TB capacities. Like its predecessor, the T5 features an alloy casing which is incredibly lightweight and extremely resistant to drops and knocks – and made all the more rugged, of course, by the lack of any internal, moving parts. At 74mmx57mmx10.5mm the T5 has a footprint not much bigger than a business card, and weighing just over 50g it's also much smaller than the usual 2.5in laptop disc-based external drives. The ability to slip a 2TB hard drive easily into a shirt pocket still feels like science fiction to me. The drive is bus powered, so the only extra thing you need to carry is a suitable cable.
The SSD T5 hasn't changed too much from its T3 predecessor, and that's no bad thing. The case is now all blue for the two lower capacities, and black for the 1TB and 2TB drives. The T5 is built using Samsung's latest 64-layer, 3D V-NAND technology, which makes it a smidge faster than the T3, and the USB interface has been upgraded to 3.1 Generation 2.
The speed increase is most noticeable writing to the drive – Blackmagic's Speed Test reporting 416MB/s against the older drive's 373MB/s. Both the T5 and the T3 use a small, faster area of memory as a cache to increase write speeds, but these performance figures seemed pretty consistent, irrespective of the size of Blackmagic's test file. Read speeds were almost identical to the T3, at around 426MB/s.
Read and write speeds from the new Samsung T5 SSD.
This performance is, of course, pretty fantastic, and easily outruns the fastest of rugged, portable drives based on spinning discs. This performance lends the T5 to a number of production and post-production tasks. It's perfect for transferring camera files on location, or even as a secondary recording medium, if the camera set-up allows. I regularly use a couple of Samsung SSD drives to transfer graphics plates and other intermediate footage to and from the edit suite.
Like the T3, the T5 range features hardware data encryption, so even if the drive gets lost or stolen your sensitive footage can't be accessed. This simple system is enabled by Samsung software which is available online, and on the SSD drive as shipped. The encryption is based on 256-bit AES; even the NSA says it's pretty much unbreakable – well, they would say that, wouldn't they?
The price of the T5 is almost identical to the older unit. Starting with the 250GB model at £125, the 500GB is around £190, the 1TB is £382, and the 2TB £818.