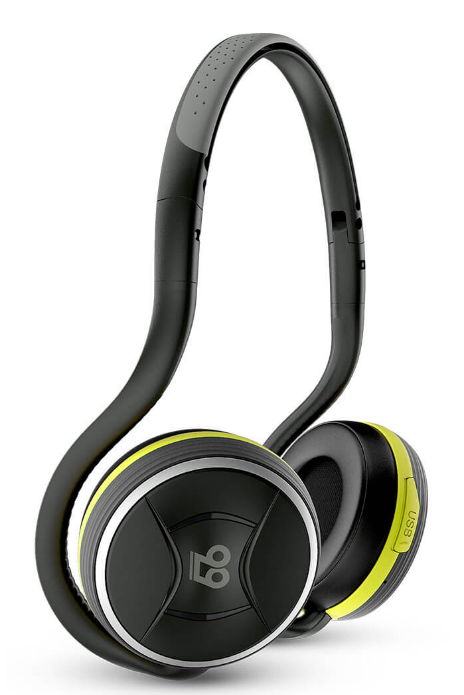 Review – BTS Pro Wireless Headphones
Posted on Oct 5, 2017
66 Audio's BTS Pro wireless headphones – great but can you buy them in the UK without having to import from the US?
For those stuck in a studio for hours at a time it's a necessity to be comfortable. Pick your chair, your type of coffee, your lunchtime sandwich choice carefully. But the same can be said of the tools of your trade whether video or audio flavours. That includes your headphones, you might be wearing them for longer than any health and safety officer would advise.
That's why we were interested in the 66 Audio BTS Pro wireless headphones – the specs say that the Bluetooth uses aptX compression which we knew from pro audio. Originated from Queen's University in Belfast aptX made its name in the 80s by providing a way to reduce bitrate and increase quality to what were CD quality levels. That meant low latency when sending audio anywhere.
aptX has therefore given these headphones the 'Pro' addition to its name – box ticked. Then there is the Bluetooth connection which is a deal breaker for anyone who has struggled with 'pairing' devices. The great news is that BTS Pro needs one pairing and that's it. Come back to your headphones another time, press the centre button on BTS' and the pairing is instantaneous. It's rock solid and makes the whole Apple W1 chip existence seem unnecessary. But what about Bluetooth range. What 66 Audio call 3D Antenna technology claims a 75 foot range from your source, in our experience that was possible. Is your studio bigger than that?
Battery life claims are 40 hours of continuous audio with a 400 hours standby figure, 40 hours of continuous audio is either a very long journey or a re-mix of a triple album but we found the battery life not to be a problem.
What about the sound? Well here we might have a problem for the studio bound. These are not 'closed' headphones, they sit on your ears and because they have been designed for sports use you have a plastic hook for your ears so they don't fall off. For those wearing glasses this could be an uncomfortable experience for a long period of wearing but the fit makes sure they don't move – after a while you don't notice them.
The sound is subjective and will need your careful consideration. Our favourite studio headphones are the Yamaha 200s which are an over the ear types and designed for long periods of wear. But where these 'phones' do score is that whatever you're doing in your studio, your footprint if you like, you can happily move around with these wireless types staying put where they belong.
The only confusion things for us was finding a place to buy them out of the US. The 66 Audio site has a shop where you can buy BTS Pros in the US, they can be sent elsewhere but with the transport cost added. Look on Amazon.co.uk and you'll only find the BTS Sports + that look different but with a similar spec, priced at £49.99. BTS Pros are $129.99 on their site so can't be the same model. This is kind of frustrating as BTS Pros are fabulous wireless headphones and thoroughly recommended.