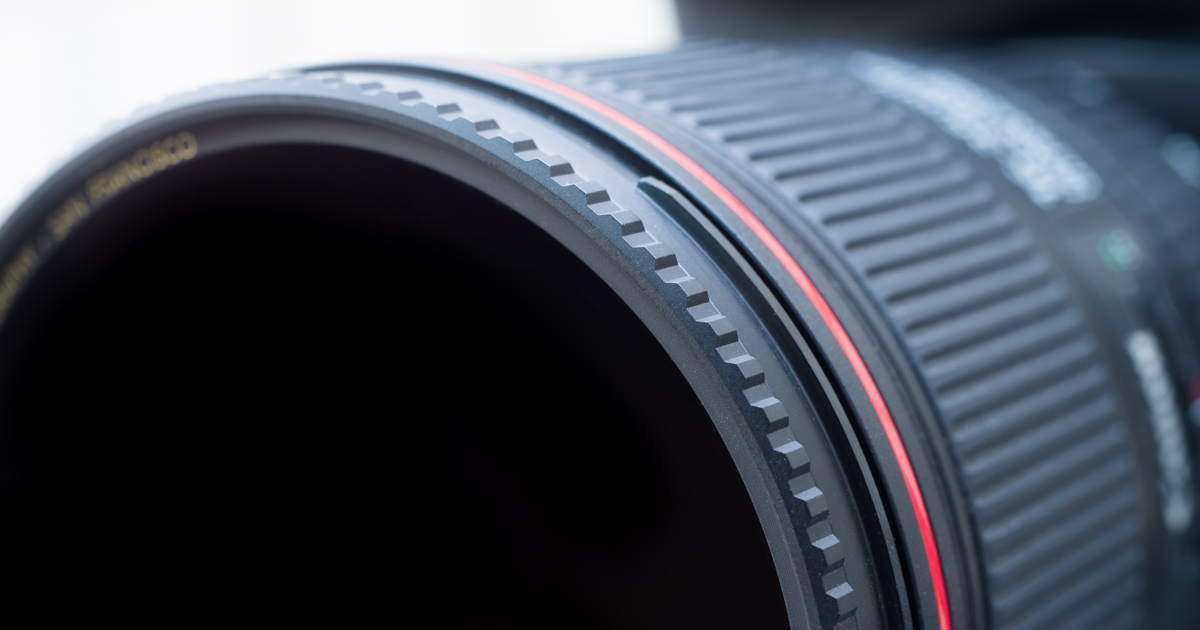 REVIEW: Breakthrough Photography X3 Traction ND Filter
Posted on Jun 13, 2015
THE X3 'TRACTION' ND FILTER.
I'll confess that I hadn't heard of Breakthrough Photography of San Francisco. They raised funding for their range of filters through Kickstarter and are now shipping ultra-slim ND, circular polarisers (in July) and UV screw-on filters. The X series consists of three different models: The X3 Traction Filter features a 3.2mm thick frame machined from brass and Schott B270 glass with eight layers of coating front and back. The 'Traction' refers to the milling on the outer edge of the frame – a deep ridged knurl a bit like a flow focus ring. The X2 Traction Filter has a 3.5mm frame milled from aluminium and AGC glass with four layers of front and rear coating, while the X1 Filter has a 3.5mm thick, plain frame and only two layers of coating each side.
We had a look at the X3, six stop ND. It comes packaged in a plastic box with a cleaning cloth – the multi-resistant coating makes it very easy to keep the filter clean, even when my four year old has put his fingers all over it. The machining is of a very high quality, beautifully electroplated in black with the details of the filter laser-etched on the front of the frame, in case they get mixed up in your bag. The knurled edge definitely makes it easer to get the filter off, though the brass frame seemed to make the X3 less prone to sticking than cheaper alternatives anyway.
The nanotec coating is excellent, controlling flare exceptionally well. It is also hydrophobic (doesn't that mean it has rabies?) and is said to be harder than the glass itself. The glass – at the thickness used – has a virtually flat, over 90% transmittance from 400nm to 1600nm, in other words way into the infrared. Transmittance drops from 90% at 400nm (near UV) to 0 at around 300nm, making the glass a very effective UV filter.
Breakthrough Photography claim that the X3 ND has minimal colour cast. In our tests there was a very slight cooling of the image – noticeable, but less than any other ND we have seen.
Breakthrough are so confident of their products that they give them a 25 year warranty – there is a serial number etched onto the filter which you can register on their website. It doesn't protect you from smashing it or losing it, but pretty much everything else is covered.
The six stop, X3 ND is undoubtedly the best screw-on ND that we have seen. Colour neutrality is better than most (if not all), the nanotech coating is exceptional, and the frame is beautifully made, thin enough to avoid vignetting on wide angle lenses and yet retains a front thread.
The X3 ND is available in three, six and 10 stop versions, from 49mm to 82mm threads. It's available from their website (www.breakthrough.photography) for $139-$179 depending on size – they ship worldwide. We hope that they extend their range.
*Update 14th June: Breakthrough Photography are just putting the finishing touches to a 4×4 version of the ND, with other formats planned in the near future. Additionally, from August, the NDs will be available in one stop increments – the ND filter also providing IR rejection.