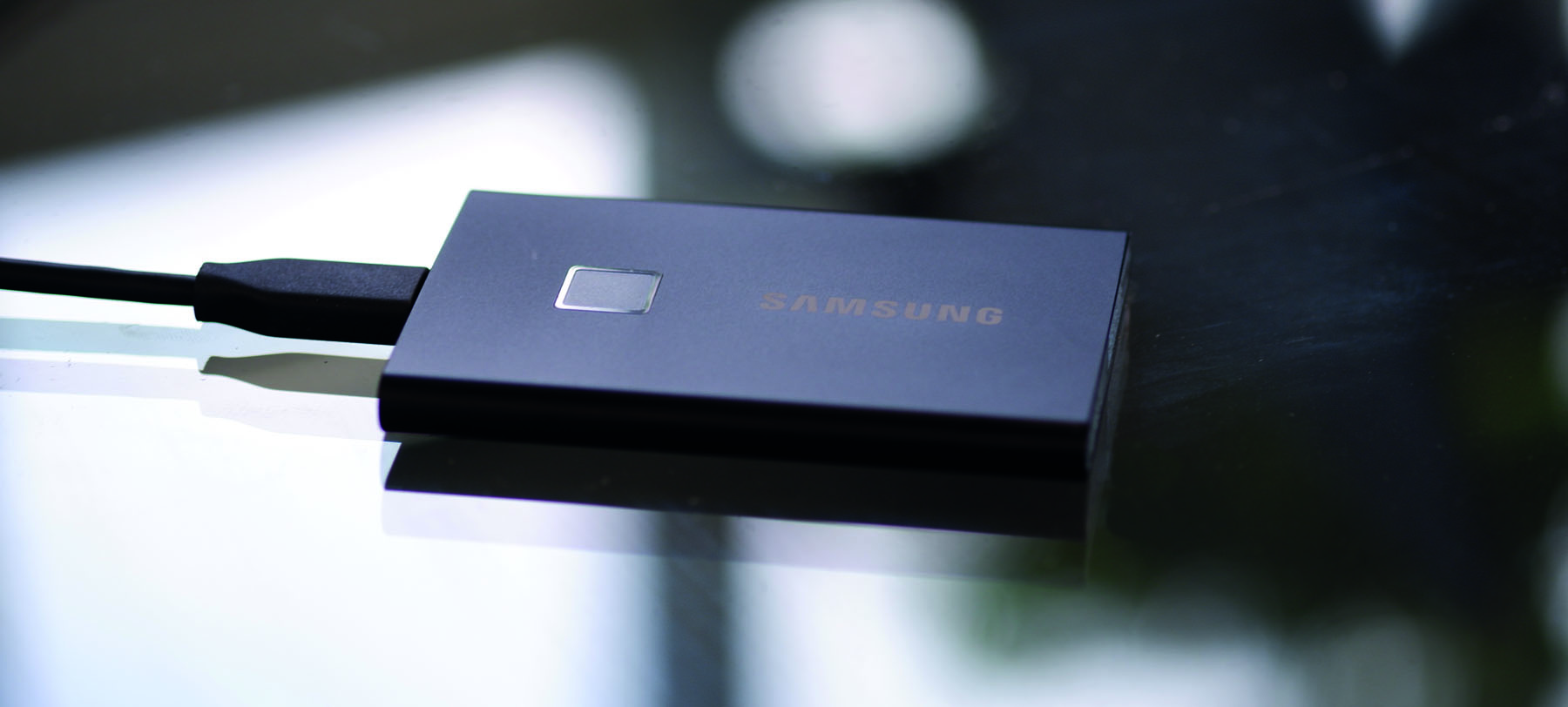 Samsung: First to the finish line
Posted on Aug 31, 2022
In Charlie Spalding's videography, passion meets profession. He takes on the Samsung Portable SSD T7 Touch, as he races through a unique automotive shoot
Advertisement feature
"My motor sport filmmaking includes everything, from manufacturing to track days around the UK and Europe," Spalding begins. "I work with individual drivers who want content for themselves, as well as worldwide race teams.
"It's something that's forever interested me, growing up watching Formula One, World Rally Championships and MotoGP. It's very much a learn as you go environment and everything's constantly moving 100mph – literally on the track, but also behind the scenes. It's always great fun."
As versatile as he is impassioned, Spalding also creates content for artists within the music industry, across live performances, studio documentation and beyond. It's another challenging space, but one he immerses himself in gladly.
"When I discovered I was never good enough to make it as a rock star, I wanted to pick up the camera to be involved in that world where I could," he laughs.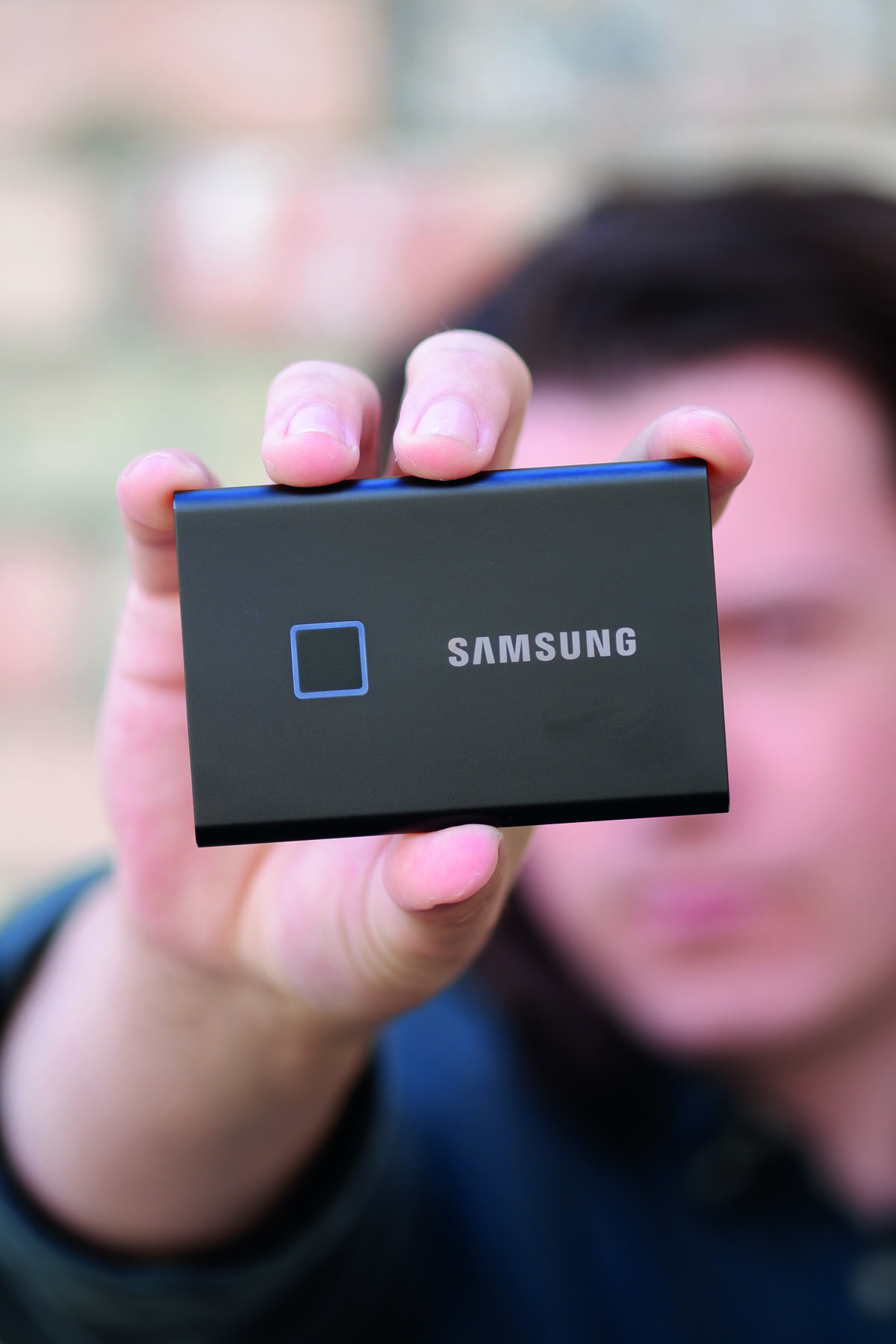 Among a slew of recent projects, one of Spalding's toughest deliverables focused on the custom build of a race car. He devised a unique approach to time-lapse footage, to showcase the entire process.
"The team were piecing the car together from the ground up. I added some movement to what would traditionally be a static time-lapse, as well as cuts to some nice, tight shots, to highlight important moments. You see raw emotion as it happens.
"In terms of using the Samsung Portable SSD T7 Touch on set, I didn't record straight to it, but found it incredibly useful to manage backups throughout the day," Spalding continues. "The camera was constantly rolling. Once I had the footage, I could jump straight into the edit, working off the drive itself."
Thanks to the SSD's outlandishly fast read and write speeds, clocking in at 1050MB/s and 1000 MB/s, respectively, there were no compromises at either end of the project.
"During the shoot, I was often aware that the next section needed to be recorded in ten minutes' time, but I was confident that I could transfer across all the data within that window, thanks to the reliable drive speed. That crew had their own deadlines to hit on the build of the car, and they weren't about to delay for the sake of a video," Spalding explains. "I could also record 6K Raw files, knowing they'd cause no problem in my editing software. Not having to restrict myself, limit the codecs I'm working in, or increase the compression files is freeing. That's a huge benefit for both myself and the client. The more latitude I have, the more I can shape it into a final result they're happy with."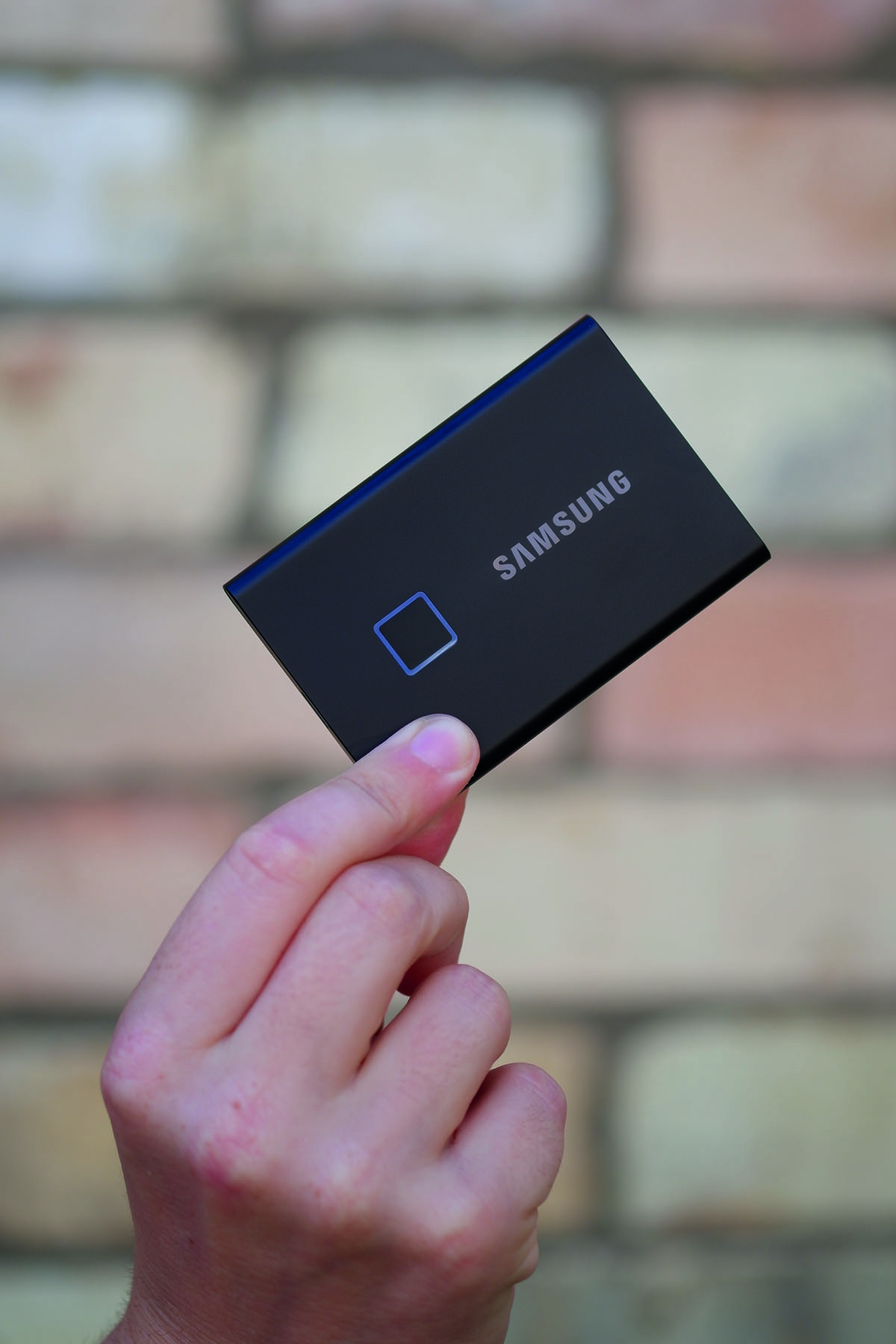 Of course, for many industry professionals, cutting-edge USB 3.2 Gen2 interface and proprietary-embedded tech isn't enough, without a compact, yet rugged design to hold it. Spalding is no exception in his demanding requirements.
"Practicalities are most important, but sleek-looking tech is a benefit. The Samsung Portable SSD T7 Touch is so small, it's no hassle to carry around. Long gone are the days of mains powering. If I want to put it in my pocket while I run to another side of the track, this portable SSD is compact enough to do that."
But the Samsung's physical appeal doesn't end at a palm-sized 58g construction. There's also an intuitive fingerprint scanner, with a status-informing LED surround – built upon advanced AES 256-bit encryption.
"It was only me handling data on these projects, but I know a lot of creatives send drives off to clients. So having security features like this is incredible – plus you can have up to four users. If you've got important data, it's trustworthy enough tech to protect that," Spalding notes.
The team's custom race car was shipped to the US just hours after production wrapped. For Spalding, this successful venture with the Samsung Portable SSD T7 Touch was enough to leave a lasting impression.
"It is all about streamlining workflow. This drive allows me to do that better than anything I've previously used."
Visit the Samsung website for more information.