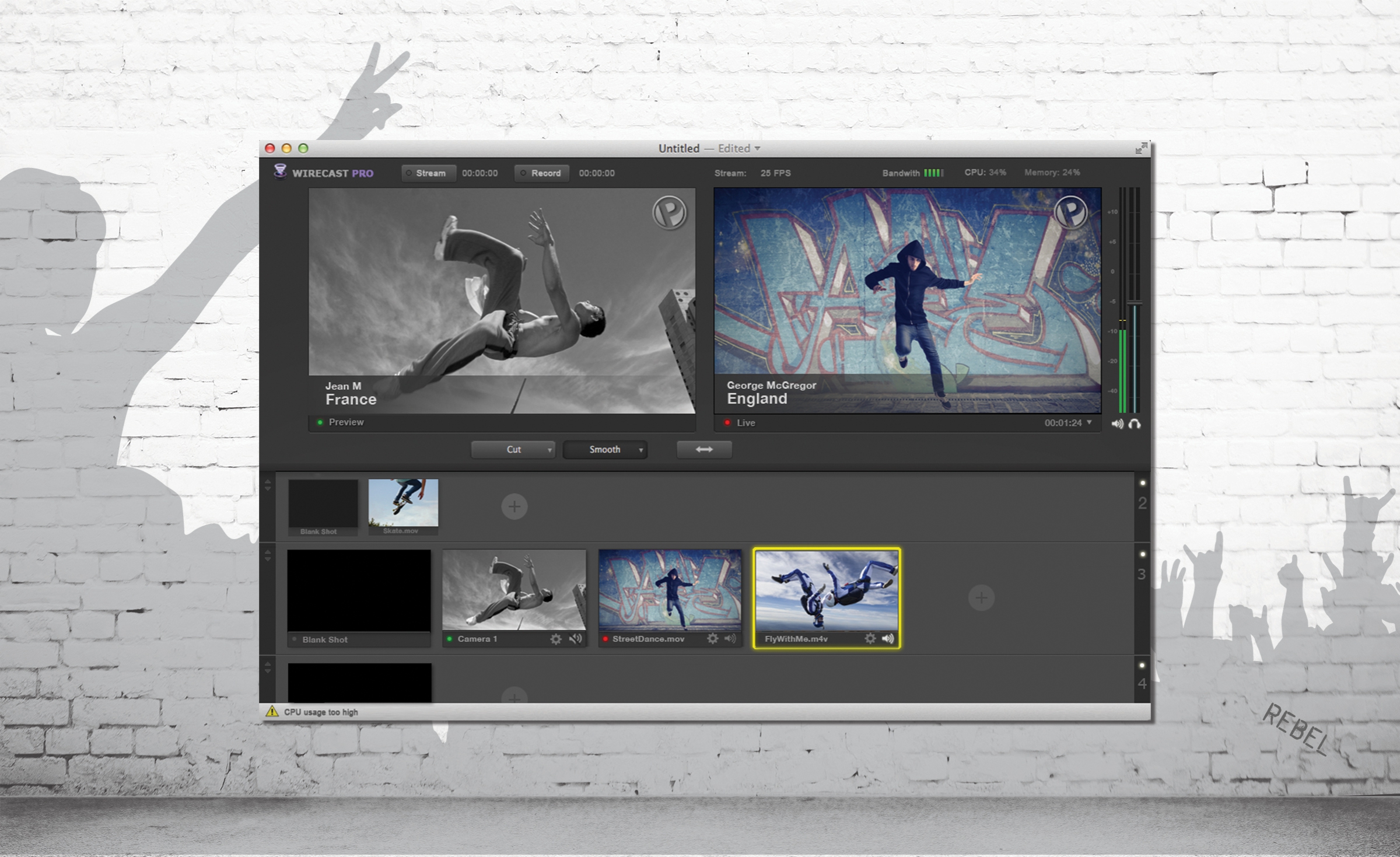 Wirecast Update Includes Broadcast To Facebook Live
Posted on Apr 13, 2016 by Julian Mitchell
Wirecast specialises in providing a streaming platform that imitates a TV station with multiple camera feeds, titles, graphics and transitions – like a real Saturday night 'The Voice' type deal. Well now you can broadcast your stream on Facebook Live, which is FB's version of Periscope including all the social media to's and fro's. DJI has just announced a similar tie-up with Facebook that will allow their drone's footage to transmit live to their live platform.
The downside is that to get all that TV station type features you have to stream from your computer, as of yet you can't put together a TV output from your phone. But your feed will look all the better for it. Just pick Facebook Live as a streaming destination and you'll have friends you never knew you wanted.
"With Wirecast live streaming production software, Facebook users can create unique and professional live streams with professional production capabilities, such as multi-camera live switching, lower thirds and titles, green screen, instant replay, scoreboards, and much more."
With Wirecast, users can switch between multiple live cameras while dynamically mixing in other media such as movies, images and sounds, and adding production features such as transitions, built-in titles, chroma key support, virtual sets and live scoreboards.
Because Facebook Live is now an integrated broadcast destination for Wirecast, once they have started streaming, users will be able to see the number of live viewers, the names of followers who are watching, and a real-time stream of comments, throughout the live broadcast. Once the broadcast is complete, the video will stay on their timeline like any other post.