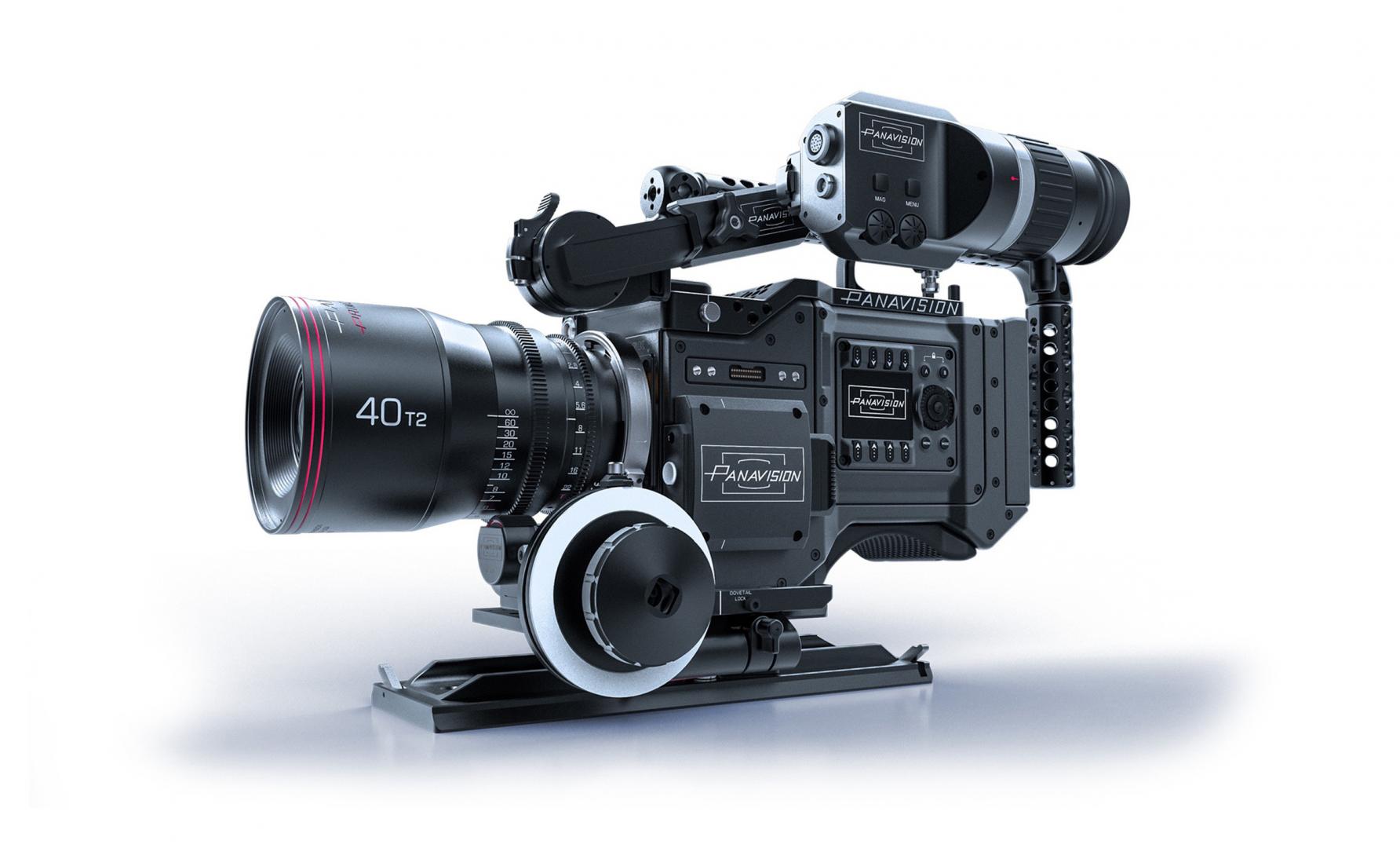 Will RED Camera Users Get Access To Panavision 'Look' Through New DXL Colour Science?
Panavision announced a new digital large format camera yesterday with a Panavision body, RED Camera Weapon 8K sensor and Light Iron colour science. Watch the movie below for all the tech details but a question we have is, as Light Iron is owned by Panavision do they intend to license the colour science to eager RED users? The Panavision 'look' is still a seductive thing and people would be willing to pay for it.
Introducing the 8K DXL Camera by Panavision from Panavision on Vimeo.
We don't know how much RED camera tech is in the DXL apart from the sensor cluster. This is the first time RED have allowed their sensor and compression system in another company's body but we don't think this is a trend for RED to license their tech, they have no pattern of doing that. How different then will a RED Weapon 8K look to a Panavision DXL camera? Any hardware difference (apart from frame rates and compression) between RED and the DLX could be explained away by the Light Iron colour science.
On the face of it Panavision has signed up to a tech deal knowing that their supplier would beat them to market with a potentially competitive product. How close did Panavision and RED work together? There are high end developers who have worked for both companies and Michael Cioni himself was a big early adopter of the RED workflow even when he was vilified for doing it.
Also what are Panavision doing to the RED sensor, is there a dynamic range tune-up that RED users won't get? What is the Light Iron colour science, this can't be just a LUT. Michael Cioni says that all colour work can be done in-camera so no need for Light Iron carts then – although a whole day of 8K raw footage is a few years off.
The race seems to be on for a super sampled 4K solution for Super 35mm, super sampled from 6k or 8k, this is the right way to do it. Panavision DXL, RED Weapon 8K and whatever ARRI and Canon have up their sleeves (we've heard Canon's solution is 4.5k).
There is a $20k premium on having an 8K sensor and not a 6k sensor, is it worth that to have the one inventory item that can do both 8 & 6k?
Mike Most on RedUser forum talked about an internal Panavision initiative to launch a large format digital camera which ultimately ended prematurely. Panavision hired top developers around 2010, one from Ikegami via Altasens.
Will be fascinating to compare ARRI vs Panavision v Red 'look'. New Arri 6k for 4K output still looks good for mainstream Super 35 format work as they are plenty of lenses.
General Tech spec:
Sensor Type
16-bit, 35.5 Megapixel CMOS
Resolution
8192 x 4320
Sensor Size
Large Format: 40.96mm x 21.60mm (Diagonal: 46.31mm)
Dynamic Range
15 stops
Max Frame Rate
60 fps at 8K Full Frame (8192 x 4320), 75 fps at 8K 2.4:1 (8192 x 3456)
Recording Codec
8K RAW with simultaneous 4K proxy (ProRes or DNx)
Recording Media
SSD (up to 1 hour on a single magazine)
File Type
.r3d (supported in RED SDK)
Colour Profile
Light Iron Colour (compatible with all popular gamuts and transfer curves)
Weight
10 lbs.
Additional Features
six independent video outputs
Supports six independent 1D LUTs or up to four independent 3D LUTs
Directly motorised Primo 70 lenses through wireless control
Built in wirelesss timecode for genlock (Ambient Control Network)
Dual menus (Operator side, Assistant side)
Advanced airflow system for superior temperature management
Custom cheeseplate with integrated electronics
Modular and tooless quick changeover accessories