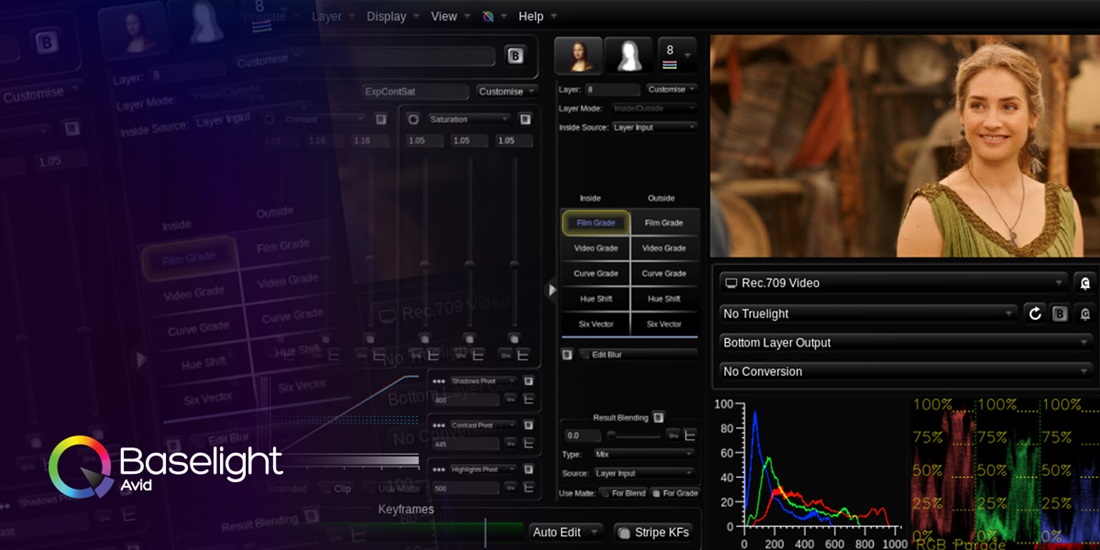 AVID's Video Sales 'Blow out'!
Posted on Jun 3, 2016 by Julian Mitchell
There's a 20% saving on Media Composer with Baselight worth about $495.
Avid has opened up their video store with some impressive sale prices for Avid Artist Suite video editing solutions, including Avid Media Composer. The sale ends on June 30 but you can save in some cases up to 20%. The sale covers video editing solution bundles, including hardware and plug-ins.
These limited-time offers include some of the most sought-after bundles with software from Baselight and NewBlue, along with various plug-ins, such as Imagineer Systems' mocha Pro 5 AVX. Coming in June, mocha Pro 5 AVX enables users to meet a wide array of visual effects and post-production challenges. Customers can also make huge savings on Avid Artist | DNxIO, a hardware interface designed to accelerate high-resolution video production.
Bundles and plug-ins on offer until June 30, 2016 include:
Save $400 (USD) on Avid Artist | DNxIO hardware.
Buy a new perpetual license of Media Composer and FilmLight's Baselight for Avid in a complete bundle and save over 20%—a $495 (USD) value.
Purchase a perpetual license of Media Composer and get NewBlue Essentials 3 Ultimate free for 90 days.
Purchase a Media Composer subscription or perpetual license and get iZotope software to get the tools for next level video editing and audio production — a $478 (USD) value.
Subscribe to Media Composer and get a 60-day license of the mocha Pro 5 AVX plug-in* free – a $695 (USD) value.
*The new mocha Pro 5 AVX plug-in by Imagineer Systems will be delivered to all customers who purchase a new annual subscription of Media Composer between now and June 30, when it becomes available. Customers will receive software installers and a 60-day activation number upon redemption of their activation card.