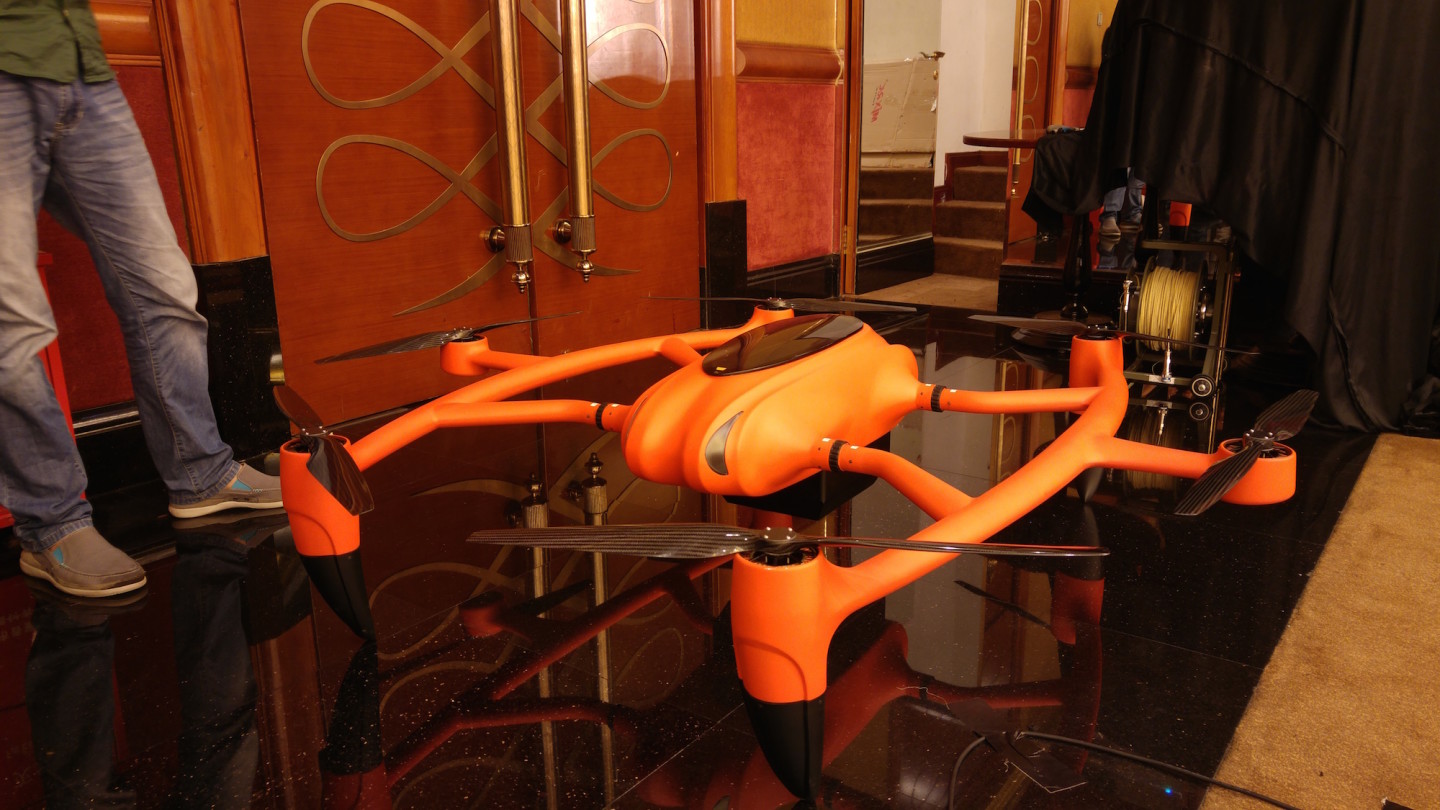 World's First Hydrogen Powered Drone?
Posted on May 31, 2016 by Julian Mitchell
The MMC hydrogen fuelled drone has a flight time of around four hours.
Last Sunday in Shenzhen, China, the drone manufacturer MMC unveiled their new product. Nothing too spectacular about that except that it's possibly the world's first drone powered by hydrogen cells.
This drone is actually able to fly for over four hours continuously on hydrogen fuel. With a diameter of 1.5m, the drone is even larger than the largest DJI drone, the S1000.
Drones mainly run on lithium polymer batteries, which usually only allow a flight time of under an hour. Drones that are powered by hydrogen fuel are being developed in lots of different countries, but MMC seems to be first.
In Shenzhen, the most competive business is drones. The drones that are out on the market all over the world are mostly manufactured there. DJI, which accounts for 70% of the industry market share, is also based there.