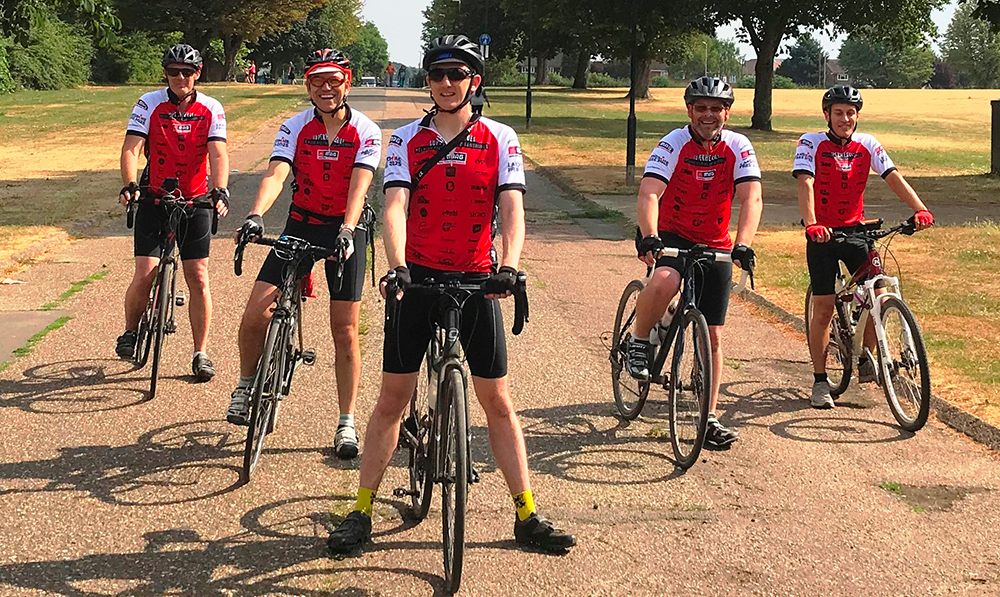 VMI prepares for its 'Superhero' campaign
Posted on Aug 12, 2019
Lead by Barry Bassett, VMI's managing director, the campaign will see the superheroes take on a mammoth bike ride in support of the charity MAG
---
VMI is preparing for the 3rd year of its 'Superhero' campaign, which seeks to raise £25,000 to help the charity MAG clear all of the world's landmines by 2025. VMI's superheroes will cycle from London to Bristol on 31 August/1 September, then from London to Amsterdam on 10/11 September, supported by over 90 corporate sponsors including Sony, Panasonic, Fujinon, Canon, ARRI, JVC, RED.
The campaign, which was set up by Barry Bassett, managing director of VMI, has raised over £60,000 so far, and helped MAG clear 1000 pieces of ordinance in the last 12 months alone. Sadly, 20 people are still killed by landmines daily, around half of which are children.
With that in mind, the campaign's superheroes are ready to tackle their upcoming challenge, though they are still £2,500 short of their £25K target.
For more information or to offer your support, please visit VMI's campaign page.