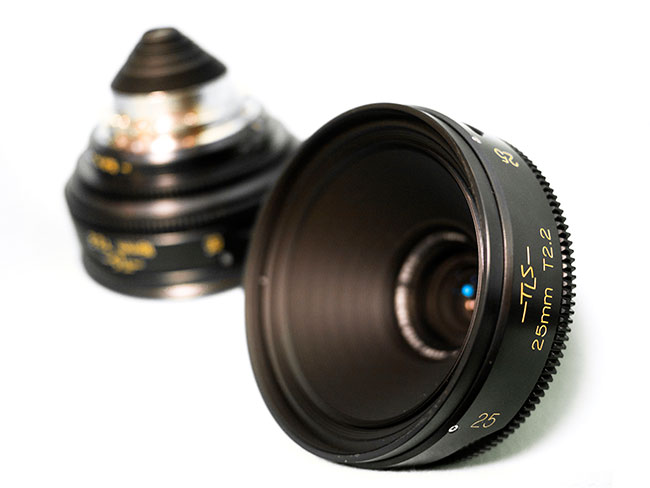 True Lens Services Announces Its Cooke Super Panchro Conversion Project
Posted on Mar 5, 2013 by Alex Fice
Speed Panchro lenses re-defined film-making, steering the industry through decades of movie production. Renowned as the optic that documented the first conquest of Everest and as the lens that shot Spartacus, Speed Panchros were developed from the 1920s up to the end of the 1970s. NAB 2013 sees the launch of a service to re-engineer a complete set of 18mm 25mm, 32mm, 40mm, 50mm, 75mm and 100mm Cooke Speed Panchro lenses.
At NAB 2013 True Lens Services will announce the completion of its Super Panchro conversion project that updates this most famous Cooke optic for use with new 4K digital camera systems. The full range of retro-fitted lenses will be revealed for the first time Las Vegas.
The Speed Panchro look is ingrained in the movie industry. Directors of photography still reach for this legendary glass; recent productions include To Rome with Love (2012), Blue Jasmine (2013), An Education (2009) and U-571 (2000).
However, while the glass still delivers beautiful results, the mechanism and mount are outmoded and poorly matched with a Red, Arri or Sony digital cinema cameras. To bring the Cooke Speed Panchros up to modern day specification, British specialist True Lens Service has re-engineered lenses with a cam form focus drive, a new durable housing with double sided scales and standard 110mm front diameter to accept filters, adapters and a matte box.
"We are dealing with the most intricate mechanisms. We know that film production demands precision so there is no margin for manufacturing or assembly error. Research and development has been exhaustive, with equal emphasis on the internal mechanism and the outer housing." Said Colin Sanders, Director of True Lens Services.
The look and feel is now identical to a modern PL mount cinema lens: the brass, aluminium, and stainless steel construction is robust while the smooth and precise action gives users complete and smooth control over the focus and iris rings. Featuring new rings, the re-engineered units are designed to work with focus and iris motor drives, follow focus units, and remote servo drives. This allows DOPs to use the lenses with all the latest grip and accessories.