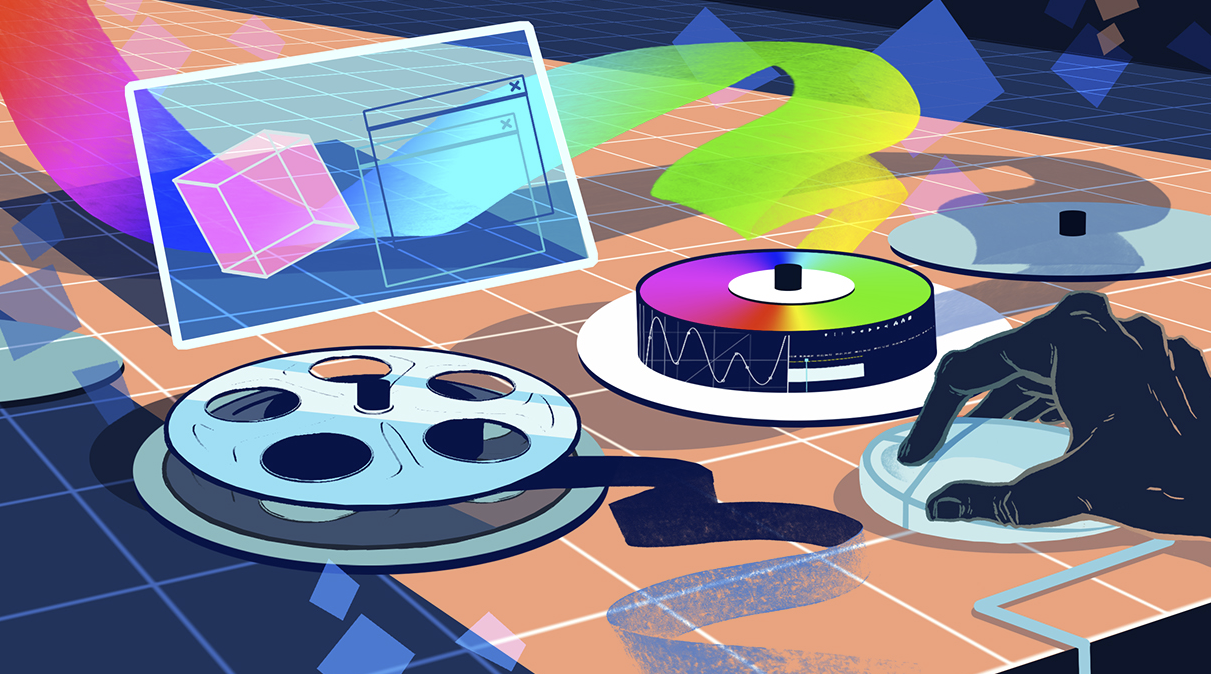 Top Five New Features For Adobe Premiere Pro CC
Posted on Apr 13, 2016 by Alex Fice
Adobe Premiere Pro CC has new features in time for NAB 16 (Illustration by Matty Newton).
In the next release of Adobe's Creative Cloud and available in early summer Premiere Pro CC will add new virtual reality capabilities, including 'field of view' mode for spherical stitched media.
Top five other additions to Premiere Pro include:
• Edit immediately during ingest – allows Premiere Pro CC users to get straight to work, while importing their video and audio files in the background.
• New proxy workflows – Premiere Pro CC and Adobe Media Encoder CC now lets users to work with 8K, HDR and HFR media, so editors can switch between native and proxy formats freely – even on lightweight machines.
• Enhanced Lumetri™ Colour tools – Premiere Pro CC adds HSL Secondaries to expand the editor's toolkit for making colour correction and adjustment.
• New video and audio preview engine – After Effects CC delivers smoother playback of cached frames.
• More efficient Character Animator – Includes a simplified puppet creation process that enables users to tag puppet layers and record multiple takes of a character's movement. Users can animate puppets to respond to motion and trigger animation accordingly.