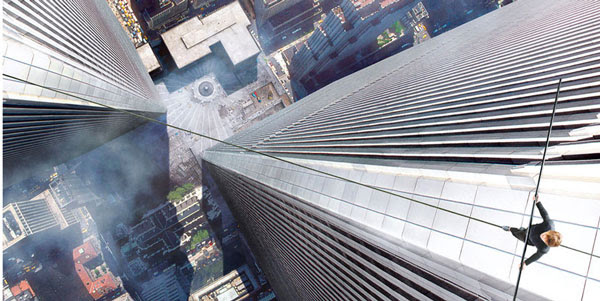 'The Walk' used the largest amount of cloud computing in film history
Posted on Nov 5, 2015 by Alex Fice
A final shot from 'The Walk'.
VFX studio Atomic Fiction has whisked audiences away to some of the most exciting worlds ever created, from Game of Thrones to Star Trek Into Darkness, Transformers: Age of Extinction, and Teenage Mutant Ninja Turtles.
For it's latest trick, the studio created something more down to earth – or high above it, to be exact – in Robert Zemeckis' The Walk, Atomic Fiction transports both actor Joseph Gordon Levitt and the audience 1,300 ft above the streets of 1974 New York.
In the video below, Atomic Fiction talk about using the power and scalability of Google's Cloud Platform to bring such visions to life. With Compute Engine, Atomic Fiction can tap into massive infrastructure when they need it, and scale back to nothing when they don't.
"Using Google Cloud Platform, the creativity that might have otherwise been bottled up in a filmmaker's mind is seeing the light of day on the movie screen."
– Kevin Baillie, co-founder, Atomic Fiction