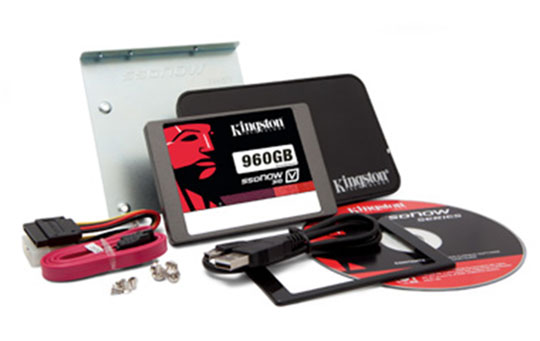 The Terabyte SSD 10X Faster Than 7200 Drive
Posted on Jul 24, 2014 by Alex Fice
Kingston's first 'near' TB SSD is priced at £469 including VAT.
Kingston's V310 is the new 'near 1TB' SSD. It's actually 960 GB in capacity and is a claimed 10x faster than a 7200RPM hard-disk drive as a result of the Phison 3108 controller and 450MB/s read and write speeds.
With no moving mechanical parts, the V310 is shock-proof, uses less energy and stays cool making it more reliable and less likely to fail than standard hard-disk drives.
It's stand-alone or available as all-in-one kits that include all the accessories needed plus software to clone files and OS to make for an easy install. You get a three-year warranty, and price is £469 including VAT.