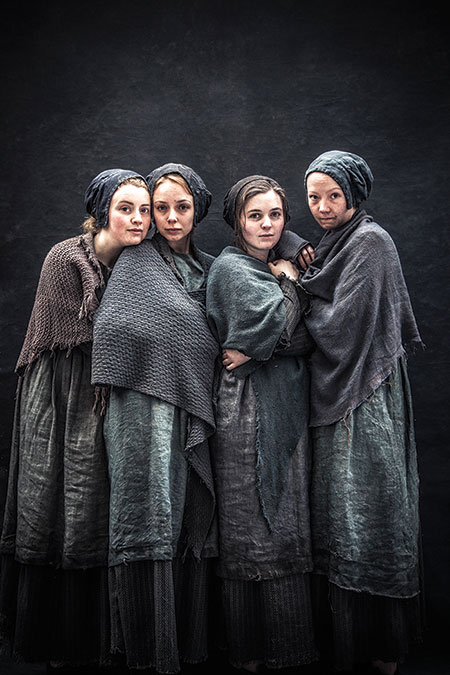 The Mill's Super Review System
Posted on Jul 22, 2014 by Alex Fice
Aframe allows you to organise media without actually editing it, but do others systems do the same?
Cloud video post production company Aframe has helped another television production with their workflow. However the system seems no more than a 'super review' system as daily edits of Channel 4's The Mill were uploaded to their servers and reviewed, logged, annotated and downloaded the production's DoP, the Darlow Smith production team and Channel 4 executives. Other review systems are doing similar things.
The Mill tells the stories of 19th-century apprentices at Quarry Bank Mill in Cheshire. It was shot with ARRI's Alexa digital camera system in 2K both on location in Cheshire and at MediaCity's Pie Factory.
Aframe argue that reviewing footage early in the filming schedule can identify audio and visual issues that might affect the broadcast, leading to scenes to be re-shot, a hugely expensive and time-consuming task. That can't be denied but would be the same for any review system.
In this case the team realised that some of the content shot may have been too dark to broadcast, which would have required scenes to be re-shot, potentially a hugely expensive and time-consuming task. The production company was able to run it through a post process of the footage and reassure the production team that the issue could be fixed in post-production.
Eben Clancy, director of post production at production company Timeline North, said, "The ease of using the cloud for this production was such an added bonus for us. It allowed all our teams to collaborate and choose workflows that worked for them, from any location on any device. The flexibility this gives you when dealing with a large range of collaborators is invaluable.
"Aframe allows you to organise media without actually editing it," Clancy continued.  "Our whole team can access the full-resolution media wherever and whenever they need it, while still being able to generate viewing proxies for easy review by others."