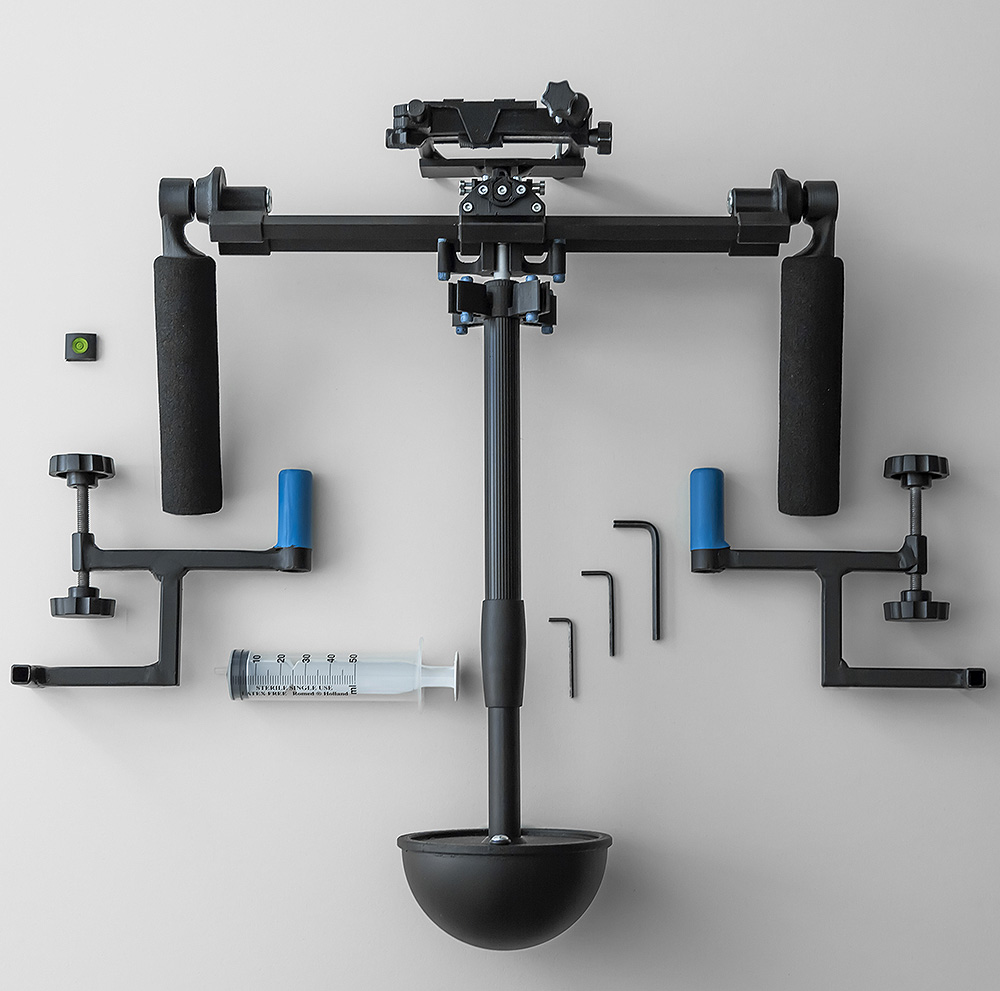 The SNOW Mechanical Camera Stabiliser
Posted on Jan 15, 2016 by Alex Fice
The new SNOW camera stabiliser. No electronics, no batteries and no cable. But is it any better?
The new SNOW camera stabiliser is a crowdfunded product initially for the DSLR type market, for cameras up to 2Kg (5 Ibs). If you join up to one of the crowd funded pledge packages you can buy for around USD$500, but is it better than a gimbal like the Ronin M for instance?
When you watch the above video just remember it's a demo but you can see the differences.
SNOW BALANCER
The heart of the balancing act is the balancer tank, just fill it with water and then find your balance. The company's promise is to eliminates the 'pendulum effect' you get when shooting with other counterweighted gimbals. Water is used as counterweight. In the swinging tank the damped flowing fluid changes the centre of gravity while forcing the rig to stay vertical.
QUICK MOUNTING
Place your camera on the plate and fix it with a standard screw. SNOW is compatible with all common DSLR, Bridge and video cameras up to 5 lbs / 2 kg. The camera plate can be positioned precisely at X and Y axes. The Z balance depends on the vertical position of the balancer tank. Overall balancing time is claimed at under one minute.
SHOOTING
You can pan via an automated follow mode. The camera slowly follows the rig's direction thanks to the built in magnetic dampers. TILT axis can be changed with your fingertips. While you hold the grips you can smoothly tilt the rig. ROLL axis is always vertical when shaking the grips, but you can slightly change it too by twisting the rig.
NO MAINTENANCE
You could call this type of rig a 'going back to basics' but there are no electronics, no cables, no batteries and probably no calibration issues. The rig is waterproof, shock resistant and heat resistant.
COLOURS: Black or White
WEIGHT: 1lb 15oz / 900g
LOAD WEIGHT: 5lbs / 2kg
DIMENSIONS: W: 15,7″ / 400mm. D: 6,7″ / 170mm. H: 20,8″ / 530mm