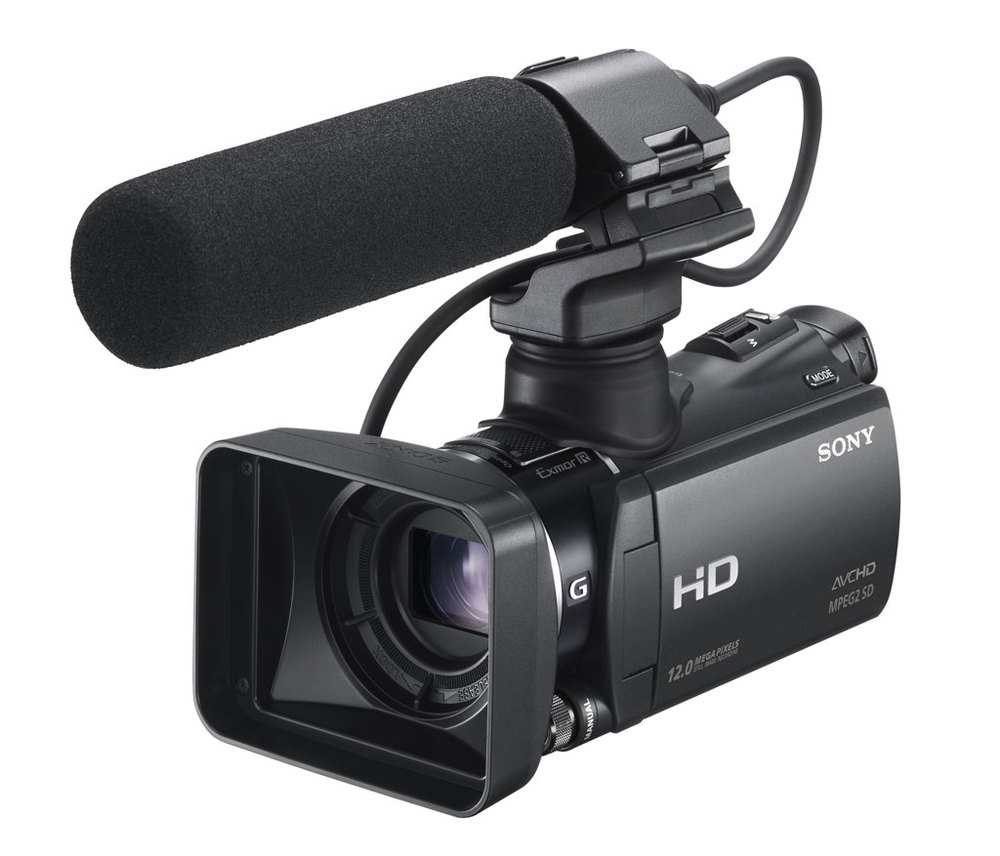 Sony At NAB 2010 – Update
Posted on Apr 16, 2010 by Alex Fice
Sony's HXR-MC50E ultra compact camcorderAt NAB, Sony showed:
The new 3D monitors and the MPE-200 3D Processor Box.
The PMW-320 camcorder. This memory-based shoulder-mount camcorder builds on the success of the PMW-350 with all-new 1/2inch Exmor CMOS sensors. NAB also sees Sony launch the new HXR-MC50E an ultra compact camcorder.
Seven inch professional OLED monitor. The PVM-740 is a high-resolution portable monitor which incorporates Sony's Super Top Emission technology to deliver an image performance which is arguably superior to traditional CRT monitors.
The MVS-8000X, a high-end switcher suitable for 1080p and 3D production that will be installed into Telegenics 3D OB truck. At the other end of the switcher product range, Sony announced the DFS-900M, an entry level HD switcher for smaller production houses.
Building on Sony's Power of Image's announcement that it would be introducing an upgrade path for the SRW-9000, which will effectively create a high-end camcorder for life, Sony announced the launch of 35mm imaging and PL Mount capabilities for the SRW-9000.
Sony has enhanced the performance of the BRC-Z330 HD compact pan-tilt-zoom camera, with an HD optical multiplex unit; model BRU-SF10, which will allow external sync camera control and audio signals to be transmitted over single-mode fiber-optic cable, at a maximum distance of 2km.
More details and some video from the Sony NAB 2010 stand HERE