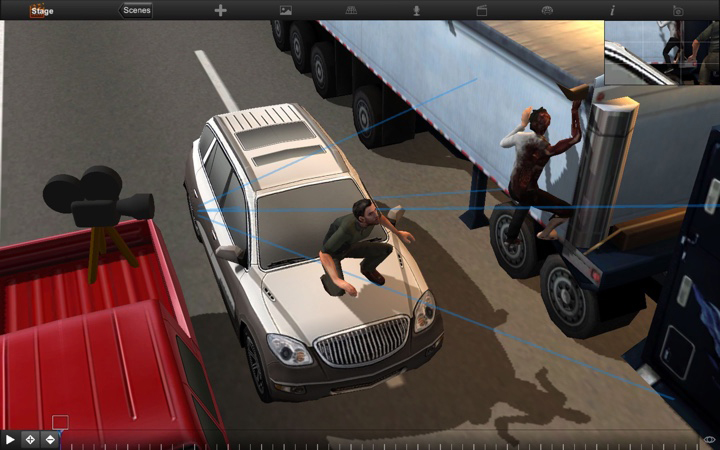 Shout Out! Our Favourite Kit
Posted on Oct 20, 2015 by Adam Garstone
Most of us use products every day that make our professional lives easier – little things, big things, things that often go without praise. So here are a few of the things we would like to give a shout out to.
What are your favourite bits of gear? Send them to [email protected]
Sekonic L-758 Cine Light Meter. Incident and spot-metered reflective light readings. Store profiles of up to three cameras. Frames per second, cine shutter speeds and shutter angles and it works for stills photographers too. Expensive but frighteningly capable. Around £570.
Yamaha HPH-200 Headphones. Light and supremely comfortable, with a rich and detailed sound, these are the headphones we reach for when lumbered with having to wear cans all day. Under £100.
time:calc:  A flexible little timecode calculator for iPhone, from the amusingly named developer WattenEarth. You can set up four calculators, for instance 24fps, 25fps, 29.97 drop, and time-of-day. Supports standard timecode rates, plus any integer frame rate up to 999 fps. $1.99 from the App Store.
EditReady The great little Mac app does just one job very well. It's designed to batch transcode footage to ProRes, DNxHD or H.264. Its simple user interface and speedy transcode make it first choice for dealing with that camera card that didn't make it to the machine room. Available direct from www.divergentmedia.com/editready for $49.99.
ShotPro A funny little app for doing simple pre-vis on an iPad or larger iPhone, and recently ported to the Mac (Android and PC coming soon). Place and animate characters, props, backgrounds, lights and cameras, build up scenes and output videos. $30 from the App Store.
Mackie VLZ4 Series Audio Mixers Simple, rugged and reliable mixers. The 4, 8 and even 12 channel variants are perfect for edit suites. We love the sealed rotaries (as edit suites are never dusted?) and groovy features like muted channels being sent to an output bus. The VLZ4 now gets Mackie's top of the range Onyx mic preamps. Four channels for £86, 12 channels for £216. Bargain!