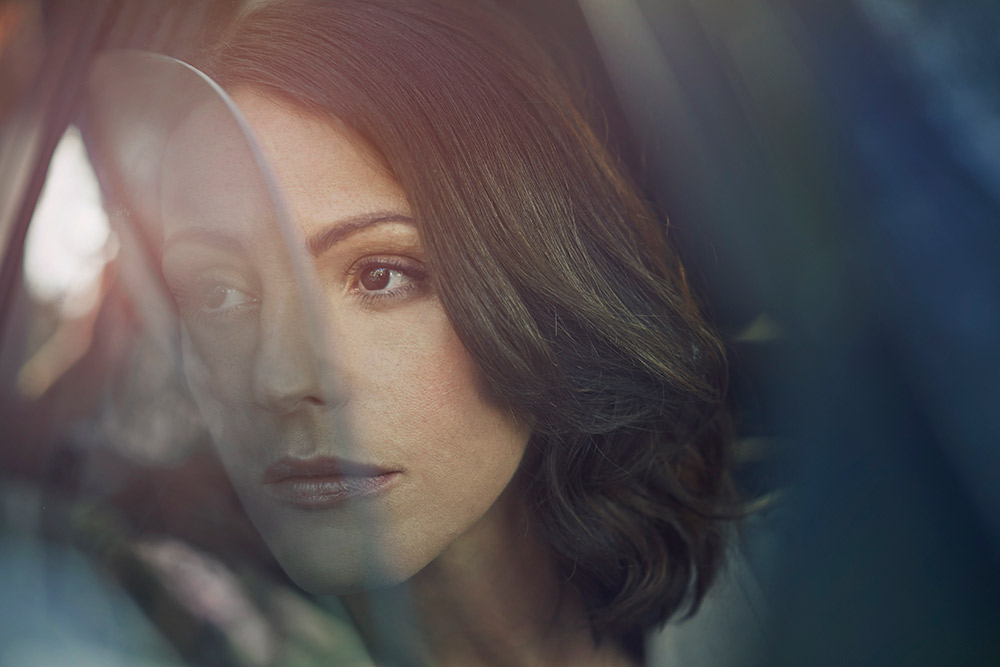 Shooting Story: 'Doctor Foster'
Posted on Oct 21, 2015 by Julian Mitchell
Production shot of the BBC's 'Doctor Foster'.
When digital video cameras first appeared their makers hoped that the everyman promise of digital would propel them in to all camera markets. The Sony CineAlta camera had the luck of the Irish when the company's Larry Thorpe enthused George Lucas into embracing the technology and to quote where the whole industry could hear him that he would 'never use film again'.
Sony's digital movie making had its launchpad but what about their fiercest rival Panasonic? Their launch moment was less glamorous but just as significant – 40 frames per second. That speed just happened to be the one that made elephants look beautiful when they walked and once the Natural History world found out that the Panasonic VariCam could ramp up and down digitally, they owned the camera.
It was also the 720p that put off the television drama and movie makers but bring everything up to the 4K 'tenties' and that objection just doesn't wash anymore.
Preparing for Drama
However there are other problems but less insurmountable, more practical things like the camera fan not having a manual override when recording and the menu screen being on the wrong side of the camera body. DoP Jean-Philippe Gossart stipulated these changes before he started working with Panasonic's VariCam 35 and before starting work on the drama Doctor Foster for the BBC. (The fan correction was amazingly fixed in one day with a hurried update from Japan). There was also a little bit of a power issue when used on Steadicam but again they fixed it very quickly.
Jean-Philippe found dealing with Panasonic a very friendly experience but initially thought the Varicam was built more for documentaries, "All the controls were on the operators side and we needed them on the focus puller and the assistant's side which we managed with simply with a new bracket.
Actress Suranne Jones as Dr Foster.
"I was also interested in how the camera split the head and the recorder for small spaces and car work. In terms of the look itself it is very pleasing. For skin tones across the board we have very good colour rendition, absolutely no aberration. On the early tests it had its own look which gives you a choice. I did find the camera at the beginning a little sharp but that's something you can find in many of the new 4K cameras. I decided to counter that by using older lenses, the Canon K35 vintage range, (the lenses that shot James Cameron's Aliens) which took away the sharpness but gave something pleasing in terms of skin tone rendition and a soft texture without being overwhelming.
"We used the native 800 ASA on it, I've tested the 5,000 ASA and it works really well but in a drama situation it's not always the natural way to go, in the case of Doctor Foster we didn't really have a use for it.  Joel Devlin, the DoP for the last two episodes, used the 5000 rating feature on some of the night shoots where he had to shoot on the edge of the sea at night with very little light.
"Something we were both very positive about was the OLED viewfinder, it was very clear with a manual zoom on it which was useful. All in all you have another camera now to choose from, the modularity is especially interesting."
Not Alexa
If you have been watching television drama over the last couple of years you can't have helped to notice that the Arri Alexa shoots probably 80% of them, here and in the US. So bringing another camera on to the set of such a high level UK drama must have been a risk, Jean-Phillipe. "I did a side by side test with the RED Dragon, the Alexa and the Varicam. We did a matching grade, what I was searching for was texture. The production was very welcoming about a different camera and very supportive. We were looking for an image that was a little bit 'dirty', we were looking for texture.
"With the RED there was a lot oftexture which ironically was a little too much. The Alexa was a little cleaner and the Varicam was a bit in between. We were looking for a certain imperfection in the image and trying to keep away from a very, pin sharp definition camera.
"The lenses, the Canon K35, helped with that. They are full of imperfections but are really beautiful. The focus falls off beautifully on them. They are very fast about 1.3. most of them, but the wider one is about 1.5 or 1.8. So we shot a lot of the work wide open which was hard work for the focus puller. But you know it was a drama about people, it isn't a period piece where you can embrace gorgeous location, beautiful costumes. It was an ordinary domestic story which is about faces, people talking to each other.
"We talked a lot about shooting differently from 16:9, talked about 4:3, 2.35 and 2.40 and we went 2.40 at the end for the intensity of the close-up. Because of the amount of dialogue I wanted to make it more interesting to look in to the faces to get that intense close-up. It was the kind of drama that if you shoot it on the 50mm staying back it becomes very flat so I used wider lenses and stayed close to them really to try and show what was going on all the time. You know sometimes it's harder to photograph something that looks very common! You really have to search for a little bit more.
"For a new camera we were very pleased with its reliability. We never lost any footage, no loss of pixels, no aberration. The camera was very consistent, we put it on a car mount, a crane, steadicam and handheld. The weight is acceptable, it's not especially much lighter than anything else. We didn't separate the camera out as you can mainly because the cable wasn't ready although Joel, the other DP, managed it. We did worry that some of the data might be lost being separated with the vibration from say a car mount but it was absolutely fine.
"In my opinion there should be no reason why people shouldn't use this camera. It's got a good dynamic range, my only little regret was that the 4K 4:4:4 uncompressed wasn't ready, it was only when I got to the grade that I could see I was losing details but with most cameras when you shoot 4:2:2 you will always have a little drop at the top end. We got a little noise in low light but it was easily taken away in the grade, there was no damage to the image at all. These scenes had very little light, backstreet scenes with just a few small light sources. The camera was looking for details sometimes in the shadow but I took that away in the grade easily and got very clean blacks.
"It's a camera that's in a good place but it can still grow up at bit in terms of design for drama use. If I've got one criticism is the fact that they've got a camera that's modular for either documentary or drama, I would like to see one just for drama. I think they are very close to having something very special. I would look at the weight of it again, I would look at the positioning of controls, those kind of things. They've got a good viewfinder, a good sensor on it, but it's the first generation of the camera so there's no reason you won't get these things."
Apart from the Panasonic Varicam 35 the production used a consumer drone for the introductory 'god shot' to place where the drama was going to happen. The production couldn't afford a drone carrying a RED camera so used a Lumix based one which Jean-Phillipe had a few problems trying to match with the 35.