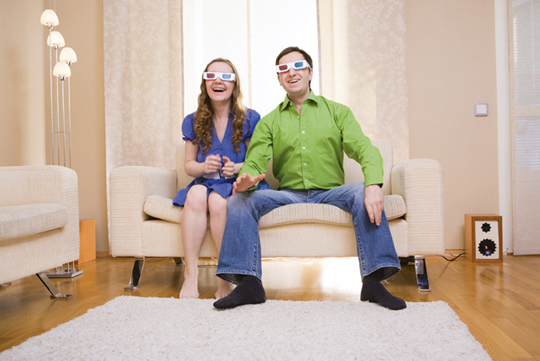 Samsung Convert Camcorder 2D to 3D To Sell Their TVs
Posted on Jun 1, 2010 by Alex Fice
Now Samsung can turn camcorder 2D in to 3D on their new 3D HDTVsSamsung's Full HD camcorders, such as the HMX-S series and HMX-H series, now allow users to connect to Samsung 3D TVs and see themselves in 3D through 2D-to-3D conversion technology.
It's not known whether any camcorder can be used to convert to 3D but we do know you can use Wifi or HDMI to do it. Supporting DLNA sharing via Samsung AllShare technology, users can shoot and share HD video wirelessly over WiFi to a home computer or Samsung TV, including the latest 3D LED TVs.
Samsung's new line of Full HD camcorders were launched earlier this year with the advanced camcorder user in mind, one dedicated to creating and sharing the highest-quality pictures and content.
No news on how the conversion works was forthcoming.