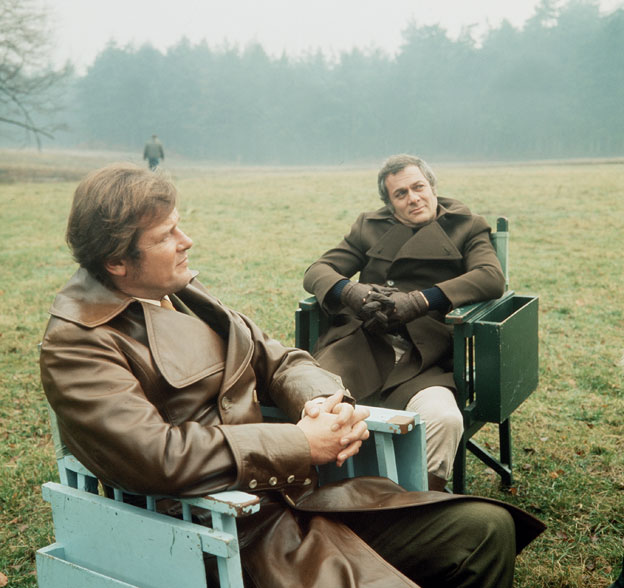 Restoration File: The Persuaders!
Posted on Jul 31, 2012 by Alex Fice
Classic seventies buddy TV series is restored back to it's gritty best and they found some rare footage too that made the extras.
BBC Studios and Post Production's Digital Media Services team has digitally restored the complete series of the 1970s hit show, The Persuaders! for home entertainment label Network. Starring two great actors of the era, Roger Moore and the late Tony Curtis, the classic ITV series was given an HD digital makeover to celebrate its 40th anniversary with a Blu-ray box-set release.
The restoration has even earned BBC Studios and Post Production a nomination at the FOCAL International Awards 2012 in the category of 'best use of footage in a home entertainment release'.
To bring The Persuaders! into the 21st century, the Digital Media Services team worked from the original 35mm negatives supplied by Network. These revealed some previously unseen and rare footage which was also restored for use as Blu-ray extras.
The negatives were transferred on a Spirit DataCine and a shot-by-shot programme grade was completed using Pandora Pogle PiXi. The age of the footage meant further clean-up had to be completed manually in Diamant-Film DustBuster – an intensive process but a necessary one to ensure each of the 24×50 minute episodes had a consistent look and feel to them. The audio was cloned from previous standard definition digibetas and re-mastered to 5.1 to raise the sound quality to complement the HD vision.
Katy Child, Acting Head Digital Media Services at BBC Studios and Post Production, says: "In all restoration projects there has to be a very fine balance between making it look clean and sharper without taking away that essence that gives a show its nostalgic look and feel. With The Persuaders! we were very careful not to take away from the gritty look that's associated with this genre of 1970s police shows. The fact that it's been nominated for a FOCAL International Award assures us that the final result was well received."
Tim Beddows, MD at Network, added: "There was a massive interest in seeing a restoration of The Persuaders! to coincide with the 40th anniversary of this lavish adventure series produced by Lew Grade's company ITC. We wanted to make something special, beyond just another Blu-ray anniversary title. Finding previously unseen footage in the archive and working with the talented team at BBC Studios and Post Production gave the series a new lease of life, and will mean that The Persuaders! can be enjoyed by old and new audiences for years to come."
Even though the series was immensely 'cheesy' there was a certain amount of charm with the relationship between the two super sleuths. We'll look forward to catching up with the guys on BD.