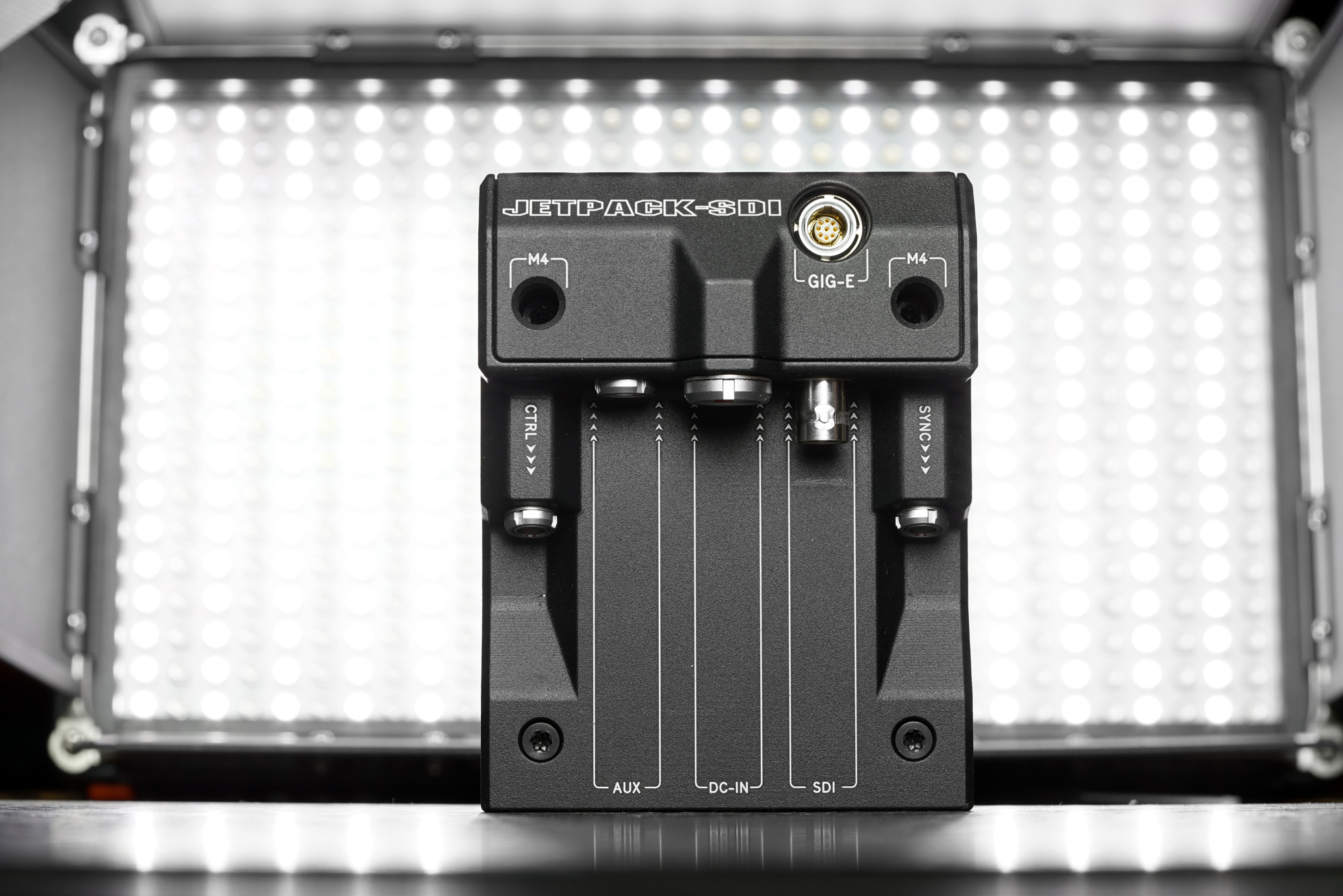 RED's Jetpack SDI Expander
Posted on Apr 18, 2016 by Alex Fice
RED's new DSMC2 Jetpack-SDI Expander will be welcome by drone operators and aerial cinematographers. Boot up by applying power remotely seems a minor feature, but without one you have to physically push a button on the camera to power on.
It features  connections for power (DC IN), SDI (3G-SDI), Gigabit Ethernet (GIG-E), AUX power, SYNC, and CTRL, the DSMC2 Jetpack-SDI Expander provides a low-profile expander solution. The 3G-SDI connection provides support for providing a signal to a remote monitoring solution, while the Gigabit Ethernet connection offers increased bandwidth for streaming high-quality footage. The DSMC2 Jetpack-SDI Expander is ideal for housings and low-profile configurations that require 3G-SDI outputs or computer tethering.
The DSMC2 Jetpack-SDI Expander also features a selector switch that enables the DSMC2 BRAIN to automatically boot when power is provided via the DC IN connector on the expander. This feature allows you to use a connected DC input supply to turn the BRAIN on and off when the camera is mounted in remote or difficult to manoeuvre locations.