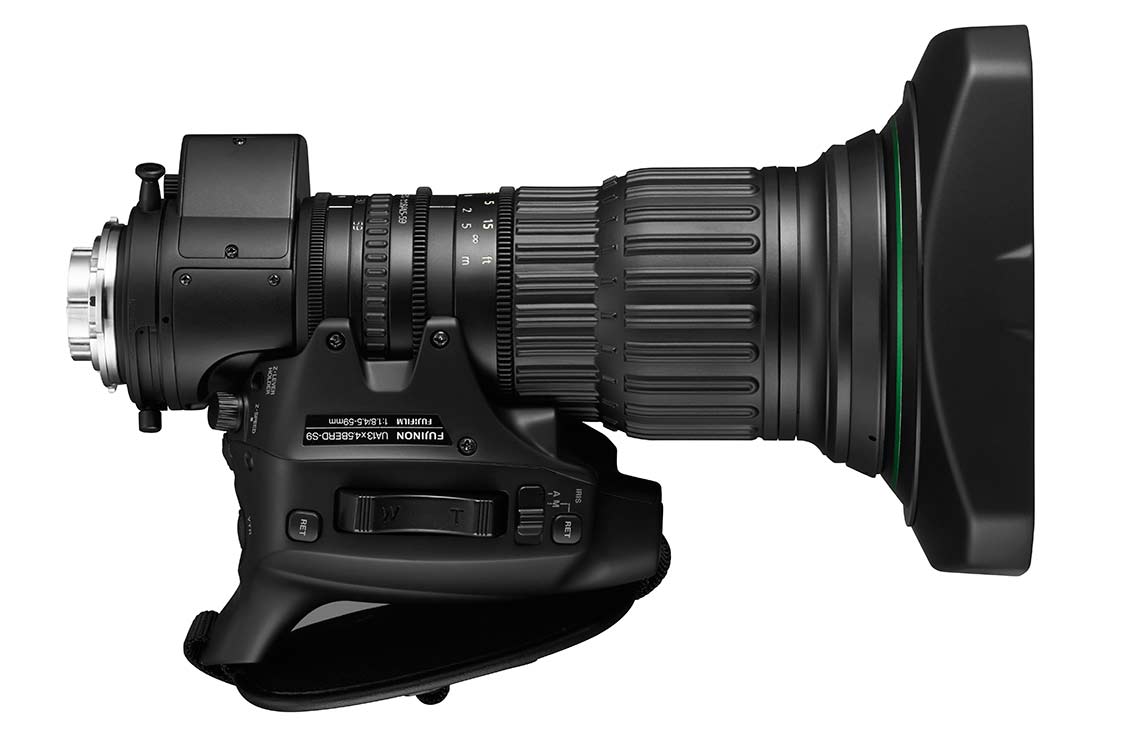 Fujinon's New 4K Lenses Look To Answer Broadcaster's Needs
Posted on Apr 18, 2016 by Alex Fice
This August will see the appearance of Fujifilm's new 2/3" Fujinon UA13x4.5 wide zoom lens, capable of shooting at an ultra-wide-angle of 4.5mm, as a high-performance broadcast zoom lens for use with 4K cameras. Fujifilm also announced the launch next month of the new 2/3" UA80x9 1.2 EXT high magnification zoom lens with a telephoto focal length of 864mm with a 1.2x extender. 
Fujinon's UA80x9 lens.
The market needs for 4K footage are rapidly expanding, as seen through the worldwide shipment of 31.6 million units of 4K televisions, a year-on-year increase of approximately 2.7x in 2015. Requirements for 4K are expected to further increase in the future. TV production needs are also changing. You now need to be able to shoot dynamic footage in high resolution, such as massive landscapes and panoramic views of sports stadiums in wide-angle, zoom tight for powerful sports impact as well as footage of subsequent interviews close to the subject.
UA13x4.5″
With a resolution exceeding 4K, high contrast and high dynamic range, the UA13x4.5is a wide-zoom lens that achieves a focal length of 4.5mm for ultra-wide-angle shooting with a minimum object distance of 0.3m.
By adopting an ultra-high-precision large-diameter aspherical lens, issues that super-wide-angle lenses are prone to, such as image distortion and a decrease in peripheral resolution, are controlled as much as possible, making high-resolution possible for the entire zoom range. These functions address the needs to shoot dynamic ultra-wide-angle footage, such as landscapes or while shooting sports, as well as images close to the subject, at the highest resolution. In addition, on the telephoto side, the lens covers a focal length up to 59mm (118mm with the built-in 2X extender), good for a variety of applications, such as program productions and news shot both indoors and outdoors.
UA107x8.4″
Fujinon's UA107x8.4″ is a 4K-compatible broadcast zoom lens. Fujinon claim that it achieves the world's highest zoom of 107x. It covers a range from a wide-angle of 8.4mm to a super-telephoto range of 900mm, supporting 4K shooting needs for a variety of applications.
The new UA107x8.4″ claims the world's highest zoom of 107x.