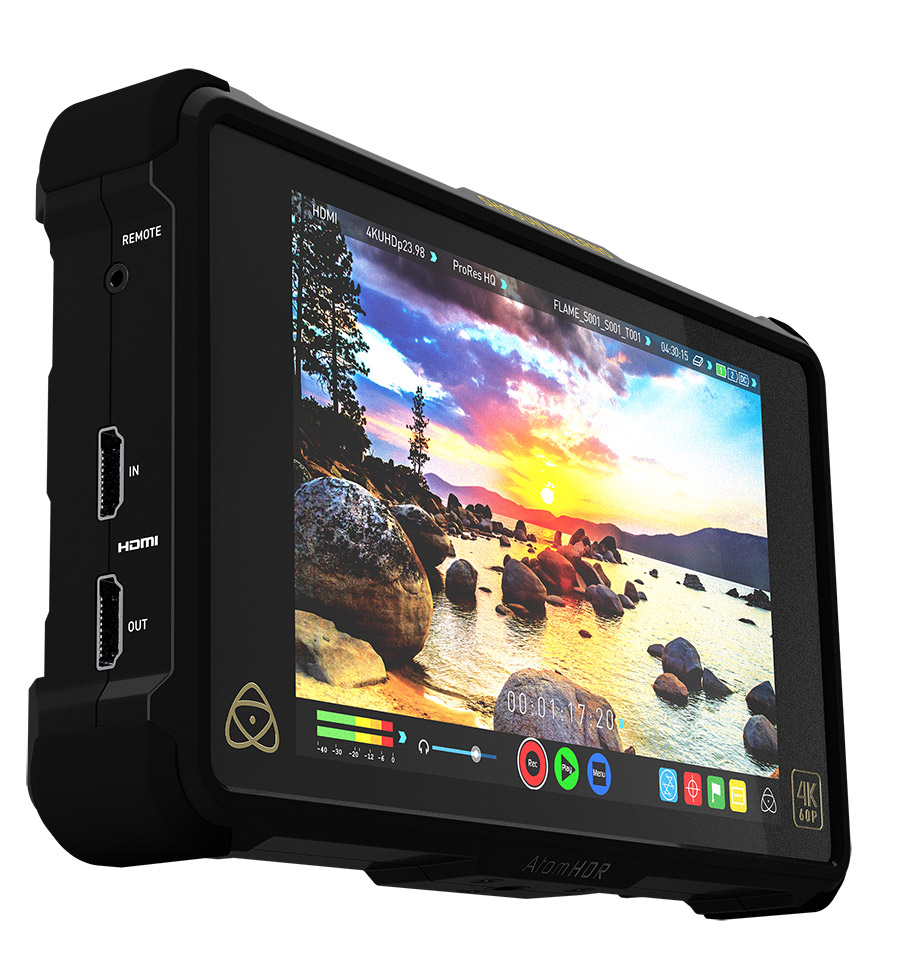 Atomos Launch Their HDR Monitor
Posted on Apr 18, 2016 by Alex Fice
Atomos has thrown their technical kitchen sink at their new all in one monitor/recorder, the Shogun Inferno. 1500nit/10bit/HDR, 4Kp60 over Quad-SDI, along with playback & editing functionality that encourages on-set collaboration.
Shogun Inferno sits as the flagship model in the now eight product Atomos HDR line-up which has expanded to include HDR as a free update to the Blade HD series, Ninja Assassin, Shogun and Shogun Studio along with the recently announced Flame series.
Shogun Inferno has all of the monitoring features previously announced on the Shogun Flame i.e. 10 stops of dynamic range with AtomHDR, 1500nit brightness for outdoor monitoring and 10-bit processing for colour transitions. In addition, Inferno adds;
4K 60p and HD 240p ProRes and DNxHR recording, from either a video or Raw signal – good for sports broadcasters and slow motion recordings.
Raw to Raw CDNG recording up to 4K DCI/UHD 30p or 2K/HD 120p. CDNG support will also be added to existing Shogun Flame, Shogun and Shogun Studio users one month after the launch of Inferno.
Quad SDI connections let you input from cameras with 1.5/3/6/12G SDI outputs without the need for converters – for 4K HDR multi cam events.
PQ (ST-2084) input that allows you to use Inferno as a grading monitor in Post.
PQ (ST-2084) output standard HDR to compatible TVs and monitors.
The Samurai Blade, Ninja Blade, Shogun and Ninja Assassin also benefit from getting a free upgrade to the AtomHDR image processing for their 400 nit, 8-bit displays. This is possible because Atomos control both OS and the LCD display engine allowing previous generation HD products to receive this feature for free. This gives a preview of the Post Production HDR result in the field so that judging exposure and bringing it into Post for HDR or SDR delivery is possible for shooters who have a Log output from their camera.
The free OS upgrade to gain AtomHDR for Blade, Shogun, Ninja Assassin and Shogun Studio is scheduled for May 2016.