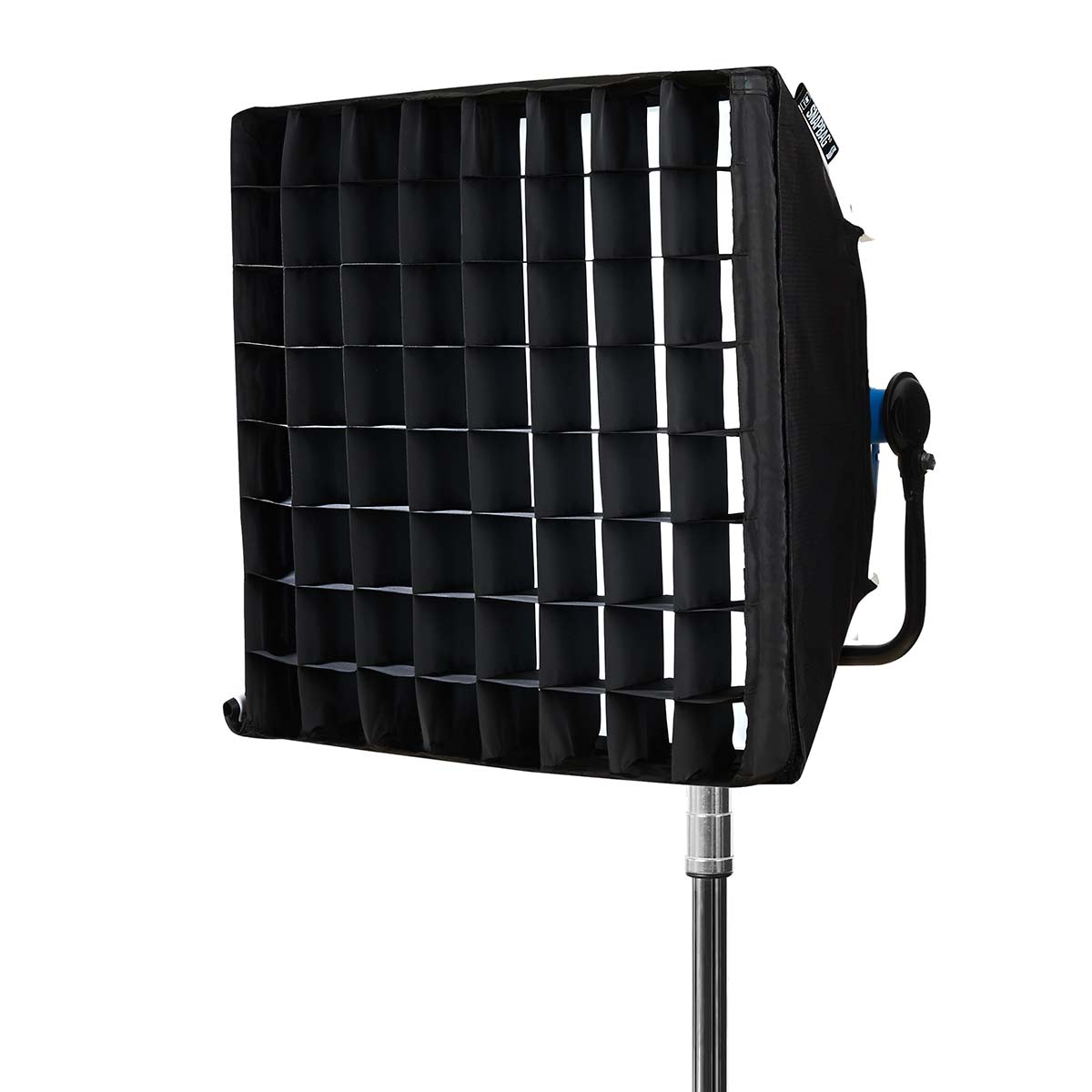 Quick Set Up Lighting Tools
Posted on Mar 10, 2016 by Alex Fice
Munich-based DoPchoice will roll out its full line of light refining accessories at the 2016 NAB in Las Vegas. With proprietary, patented Snap Technology, Snapgrids®, Snapbags® and Butterfly grids, offering quick set-up and teardown, in compact and lightweight designs.
Patented Snapbags combine DoPchoice's self-tightening solution with a snap-up softbox. These time-savers promise to create soft light up to 8'x8' with no spill and eliminate the need for speed rings.
Snapgrids® use DoPchoice's proprietary Snap Technology and Snapframes for an all-in-one solution. The grids are offered in 30°, 40° or 50° light dispersion. Available in both rectangular and octagonal models, they fit popular soft lights and soft boxes.
DoPchoice's Butterfly grids are designed in six sizes for industry standard rectangular frames, plus custom sizes. Elastic corners aid quick deployment and help make the grid remain taut across the frame. Double sewn and constructed of rugged materials Butterfly grids are resistant to tearing and heat from lighting equipment.
Headquartered in Munich, Germany, DoPchoice has provided a fresh take on light refining accessories for the world's top light fixtures since it's founding in 2008 by Stefan Karle.