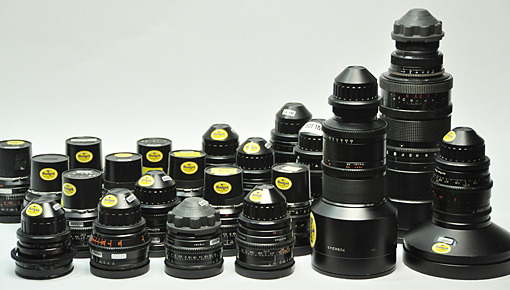 PL Lens Demand Good News For Cooke Employment
Posted on Mar 27, 2012 by Alex Fice
Demand for PL glass is the reason for more jobs at Cooke
Cooke Optics has reported that they have 'significantly' expanded its workforce of skilled assembly technicians since 2011 in response to the increasing demand for PL glass. Each Cooke lens is hand crafted.
"As digital cameras with PL mounts, such as the Alexa, RED and Sony F65, have grown in popularity, so we have seen demand increase exponentially for our lenses," said Les Zellan, Chairman and Owner, Cooke Optics. "In order to keep pace with demand we have expanded our workforce and created several apprenticeships which, in times of recession, is a remarkable and gratifying thing to be able to do. Our technicians are among the best in the world, producing every single lens individually to maintain the high standards that DoPs expect from Cooke."
Recent high profile projects that have been shot with Cooke lenses include the Academy Award®-winning Hugo (winner of the Best Cinematography award, and the first film to use all three sets of Cooke lenses: 5/i, S4/i and Panchro/i), Extremely Loud and Incredibly Close (5/i), My Week With Marilyn (5/i), Midnight in Paris (5/i, Panchro) and both series of the TV drama Downton Abbey (S4).