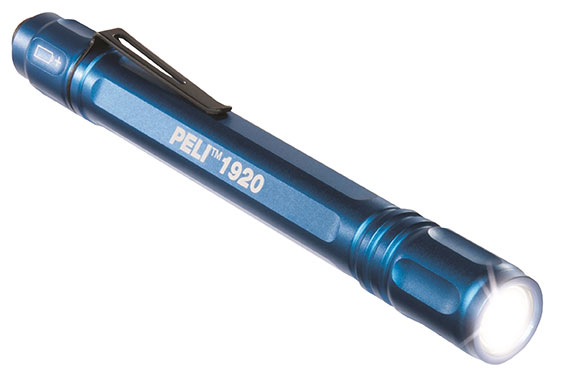 Peli Gets Tough With Torches
Posted on May 19, 2015 by Alex Fice
Peli has announced their range of small torches and why wouldn't you buy a torch from a company who know something about protection and building products that last.
The Peli 1910 and 1920 LED lights come in six different colours and designed for, well it's a torch, point it and you get light!
The 1920 is powered by a single AAA alkaline battery and weighs in at only 43g (with battery), a size of 9.6 cm and an efficient LED that shines up to 72 lumens.
Weighing in at 62g (with batteries), the Peli 1920 LED uses two AAA alkaline cells and a single, next-generation LED to emit 120 lumens.
The Peli 1910 and 1920 LED lights both feature a removable metal clip and are weather/corrosion resistant with an extremely tough, Type II Anodized, "no- slip" matte finish on their CNC machined aluminum bodies. Each light has a tail cap switch with momentary on/off function and like all Peli products is backed by a Lifetime Guarantee.