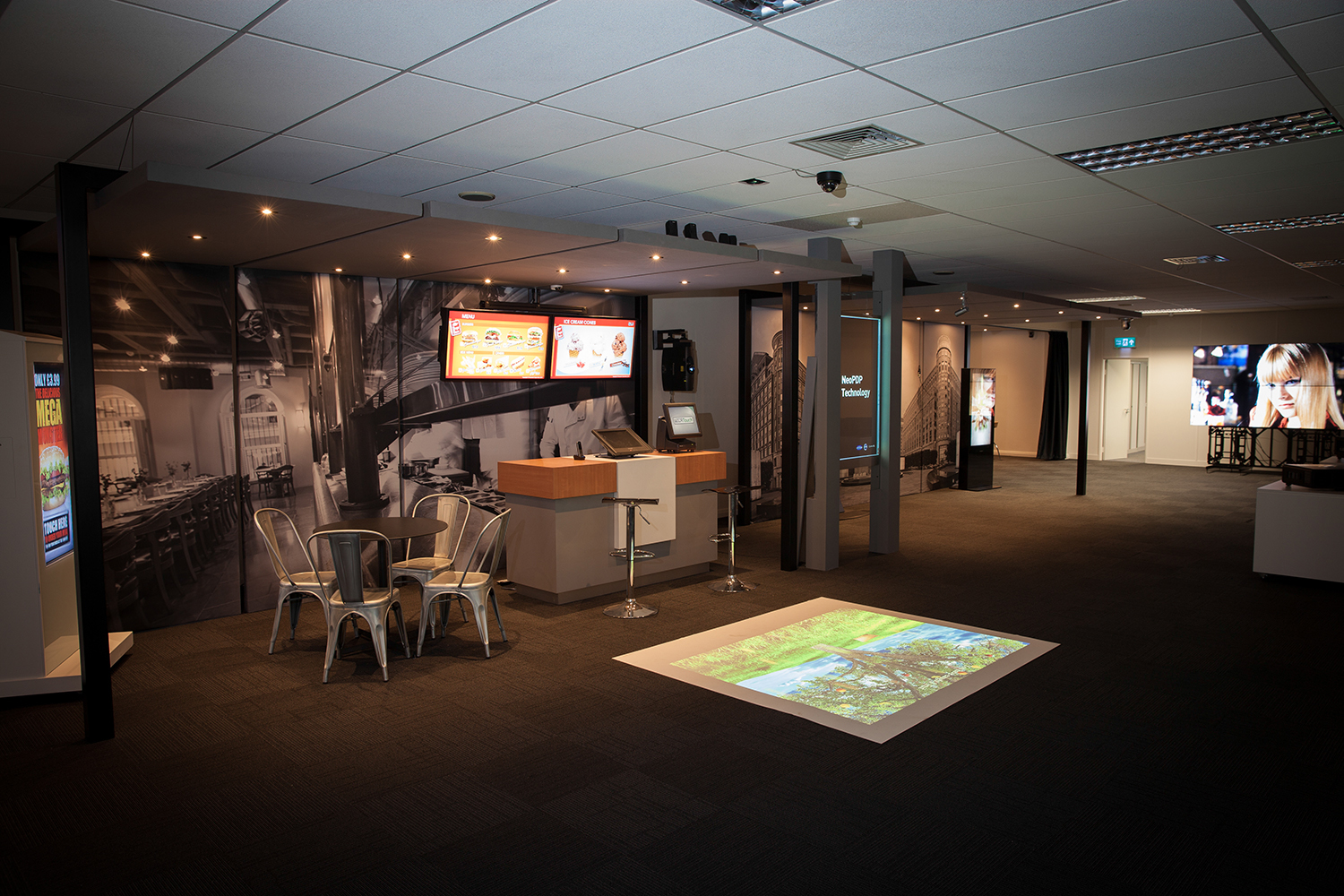 Panasonic Re-Opens Their Solution Centre Back At Corporate HQ
Posted on Jun 21, 2013 by Alex Fice
The Solution Centre is home for Panasonic's broadcast, security, point of sale, monitor wall and Toughbook business.
The Day before the announcement that Star Wars Seven was to be made at Pinewood, Panasonic announced that they had removed their demo Solution Centre from there and moved it to their HQ in Bracknell 25 miles away. This empty Pinewood space is rumoured to have attracted Sony to build a F5/55 centre there, a smallish space at the top of the props building. Will we see another Sony camera shooting Star Wars? (As long as you can get flares out it perhaps seeing that JJ Abrams is directing).
But as a space the new Bracknell-based centre is much, much better and hums with the latest technology that Panasonic can show. We were of course most interested in the broadcast business including the cameras, workflow suite and studio. (Panasonic are planning a working live studio from which they will Internet broadcast new products and updates). But other technology that we don't usually run in to was equally 'geeky'.
That included their security camera business that is backed up by software that can enhance the vision. For instance the software is able to analyse say a supermarket isle or a part of it and present data for the supermarket about dwell time, gender of shoppers and presumably popularity of items – interestingly Tesco were due in for a meeting the very next day.
The Solution's Centre is divided up in to 'technology pods' including this one for 'Fast Food Interfaces' – McDonalds is a big client.
So if you're interested in Panasonic's technology in these areas book a demo or just go in and drop a Tough Book on the floor (they have an exhibit that encourages that).