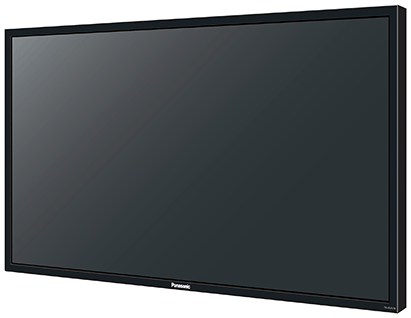 Panasonic Displays Allow New Networking Capabilities with Wireless 1080/60p
Posted on Jul 10, 2014 by Alex Fice
Panasonic has introduced new LED displays that can show wireless 1080/60p video.
Panasonic has launched a new range of network LED displays aimed at the corporate and education markets.
The LFC70 series is designed with the next-generation wireless technology Miracast, allowing high speed wireless transmission of content, including full HD video files, from Miracast compatible devices to the displays.
The series is also compatible with Panasonic's Wireless Projector App for iOS, for wireless transmission from iOS devices to the displays, as well as Panasonic's Wireless Manager software, which allows wireless presentation from a PC.
Miracast is a new tool for sharing media. Fast connection and very high bandwidth means you can display 1080p video at up to 60 frames per second without cable hassles.
DIGITAL LINK makes it possible to send video, audio and control commands via a single LAN cable of up to 100m. The addition of an optional Digital Interface Box (ET-YFB100G) means you can connect all source devices to the display through one cable, simplifying the installation and saving on cabling costs.
The LFC70 series is set for release in August 2014 and comes in 80", 65", and 50" models.