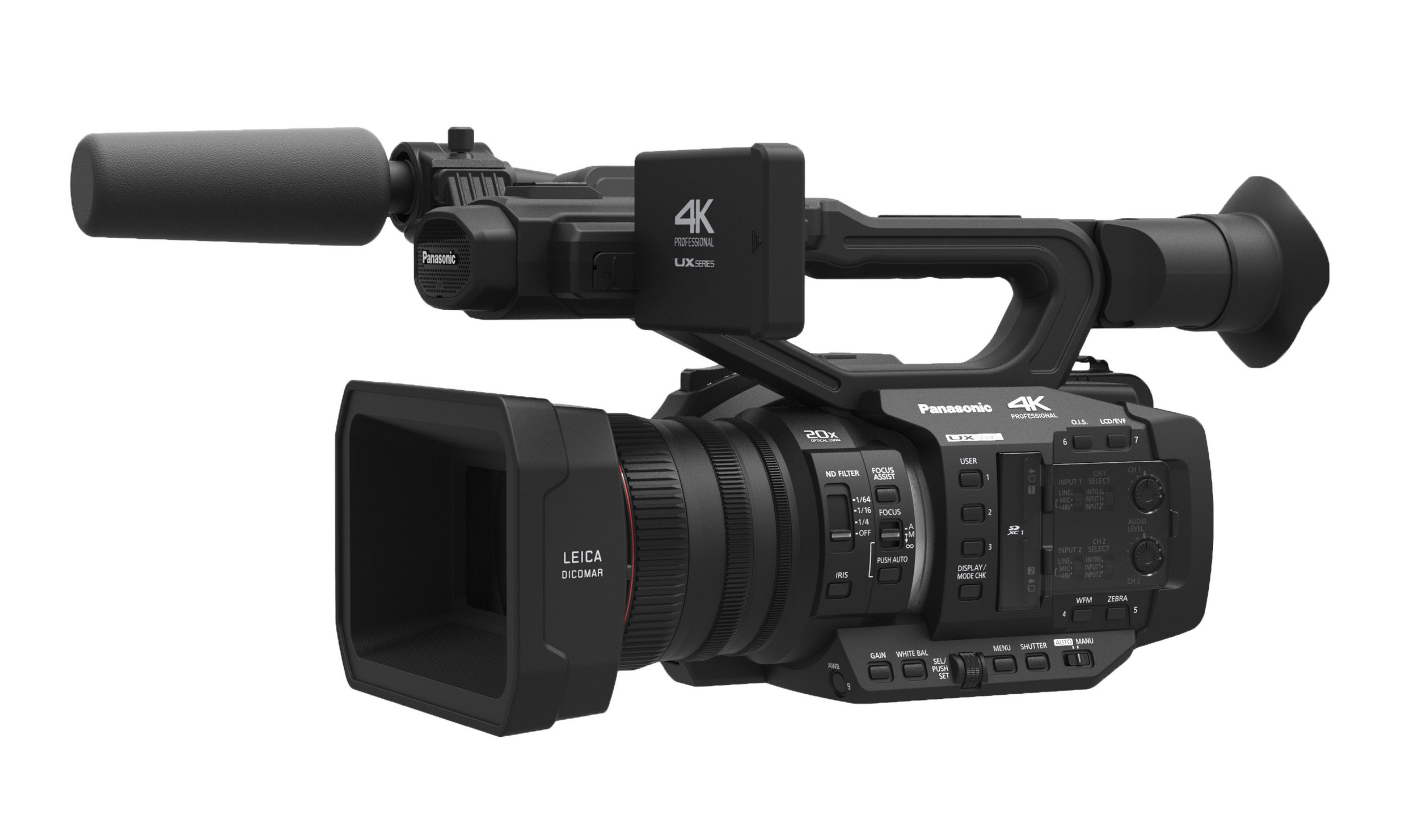 Panasonic Bring 4K To The Mainstream
Posted on Apr 18, 2016 by Alex Fice
The new AG-UX180 camcorder from Panasonic.
The AG-UX90 camcorder.
Panasonic has expanded their midrange 4K camera line-up with the UX series of camcorders. Successors to the company's AVCCAM series of professional AVC HD camcorders, the UX premium model (AG-UX180), is equipped with a 1-type MOS sensor, optical 20x zoom and UHD 60p recording capability, while the UX standard model (AG-UX90), features a 1-type MOS sensor, optical 15x zoom and UHD 30p recording.
Both cameras are currently still under development, but are scheduled for release in autumn this year.
"Panasonic is introducing the UX series to make 4K acquisition even more accessible to video professionals," said Guilhem Krier, Head of Product Marketing & Business Development Europe. "The industry demand for 4K video is increasing fast. The UX camcorders provide a 4K update to our very successful HD models, such as the AG-AC90, providing high-mobility and the same workflow users will be familiar with from our existing professional, integrated-lens handhelds."
The UX series will support recording up to 4K (4096×2160, 24p only), UHD (3840×2160) and FHD at up to 120p. The camcorders will use the SD memory card as recording media. The UX 180 model also supports dual codec recording (UHD/FHD), IR recording in low light, and 3G SDI/HDMI2.0 output.
Variable frame rate (VFR) recording functionality (2-60 fps) is planned in FHD mode.
The availability of the UX models brings Panasonic's line up of professional 4K cameras to five, including the flagship VariCam 35, VariCam LT and the AG-DVX200.