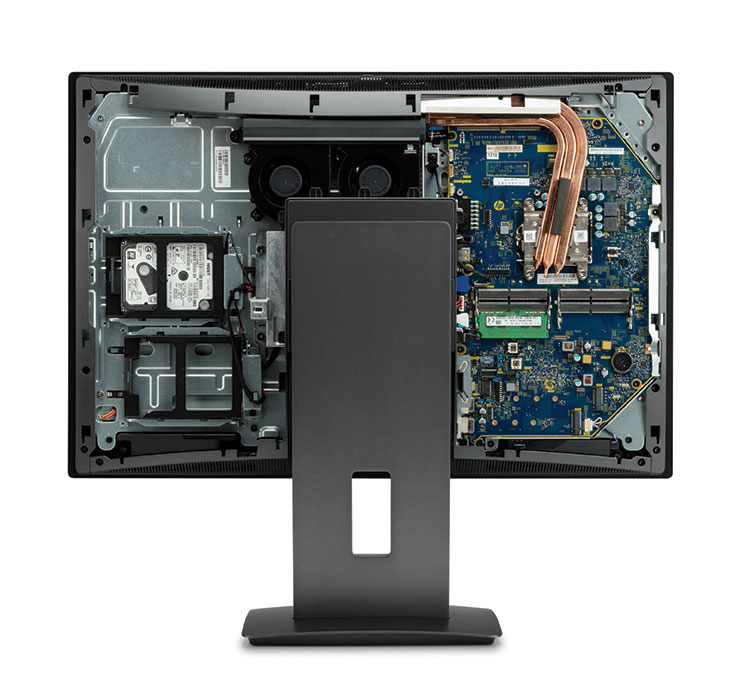 HP Launch Their 'Faster and Cheaper' New Z1 G3 Workstation
Posted on Apr 18, 2016 by Alex Fice
HP's third generation HP Z1 all-in-one Workstation is smaller, thinner and lighter and promises a much faster performance and great value. Well the G3 is 47 percent smaller, 51 percent lighter and 21 percent less expensive than the previous generation.
HP also detailed its new receiver software for Apple Mac OS X. Using HP Remote Graphics Software (RGS) 2 the receiver is designed to give Mac users access to their high-end HP Z Workstations. HP RGS allows engineers, animators and scientists to securely use the performance, files and applications on their HP Workstation, even when they are away from that workstation.
The Z1 features:
A 23.6 inch (59.9cm) diagonal anti-glare UHD 4K display.
Intel Xeon quad-core, 64 GB ECC memory.
NVIDIA Quadro graphics.
Dual PCIe HP Z Turbo Drives. Users can maximize storage by adding up to two additional 2.5″ SATA SSDs or HDDs.
Multiple ports including Thunderbolt 3 with USB 3.1, USB charging port, media card reader, DisplayPort, and more.
With HP RGS, users of Mac or MacBook products can:
Connect across the office or world to a Windows or Linux workstation session for joint development, interactive edits and design reviews.
Access high-performance 2D, 3D, video and media-rich applications.
View graphics rich content on a single display or on multi-monitor setups.
Connect to a fully loaded HP Z840 Workstation – it is like upgrading your Mac with up to 9x the processing cores, 30x the memory and adding professional NVIDIA Quadro graphics.
Accomplish render time and editing of ultra-high res video content and FX at exponentially faster speeds.
Pricing and Availability
The HP Z1 G3 is expected to be available in the UK in May starting at £1,050. HP Remote Graphics Software is available now for HP Z Desktop and ZBook Mobile Workstations as a free download for existing HP Z Workstation customers. The Mac receiver is free for HP RGS users and will be available this summer.