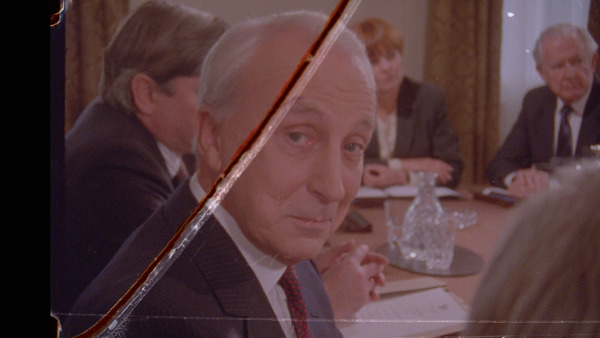 Original House Of Cards Political Series Gets Re-mastered For US Bluray Release
Posted on Mar 1, 2013 by Alex Fice
BBC Studios and Post Production's Digital Media Services team has remastered the BBC political drama trilogy, House of Cards, for a North American Blu-ray release by BBC Worldwide Americas. The remaster was commissioned to coincide with the exclusive airing of the new series starring Kevin Spacey on Netflix.
Working to a five-week turnaround deadline, BBC Studios and Post Production's Digital Media Services team worked closely with BBC Worldwide Americas to identify the best quality 16mm A/B negative source material available. The film was scanned into a SCANITY film scanner and conformed and graded in Nucoda Film Master, as well as going through grain and dust removal. All three series were then manually cleaned-up using Diamant Dustbust and some scuffs and film tears that had appeared on some of the reels of footage from the third series were carefully corrected.
The title sequence featuring aerial footage of the Houses of Parliament had originally been shot on 35mm film. This material was sourced and treated as separate elements to ensure the best possible end result. All the captions and credits were remade in HD after the original style and typography was identified to ensure its authenticity.
The final process was to convert the frame rate to 23.98fps for the North American market, and the completed ProRes HD files were delivered to BBC Worldwide Americas via an Aspera high-speed file transfer.