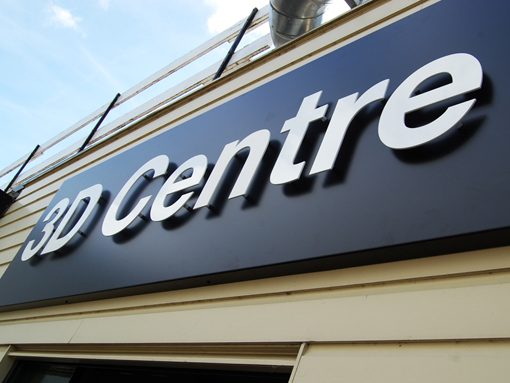 On Sight's 3D Centre opens at Shepperton Studios
Posted on May 14, 2010 by Alex Fice
Ivan Dunleavy, Chief Executive of Pinewood Shepperton plc, formally opened On Sight's 3D Centre this week. The 3D Centre will showcase the latest in 3D equipment, workflows and services. The aim of the centre is to bring visitors up to speed with stereoscopic production with demonstrations, screenings, seminars and one to one expert advice.
CEO of On Sight, Simon Craddock says, "The 3D Centre at Shepperton allows us and our 3D partners to cover the entire 3D production process in one location. With Axis Films located opposite the centre we are able to show clients a range of 3D camera rigs and HD cameras to find the best combination for their needs.
Our SGO Mistika finishing suite at the HD Lab in London's Soho has given us lots of real world 3D experience when it comes to high-end finishing. Having an SGO Mistika at the 3D Centre makes perfect sense, demonstrating the system's 3D capabilities as well as giving visitors the 'wow' factor".
Major manufacturers supporting the 3D Centre include Element Technica, JVC, OConnor, P+S Technik, projectiondesign, SGO Mistika, Sony, Tektronix and Transvideo.