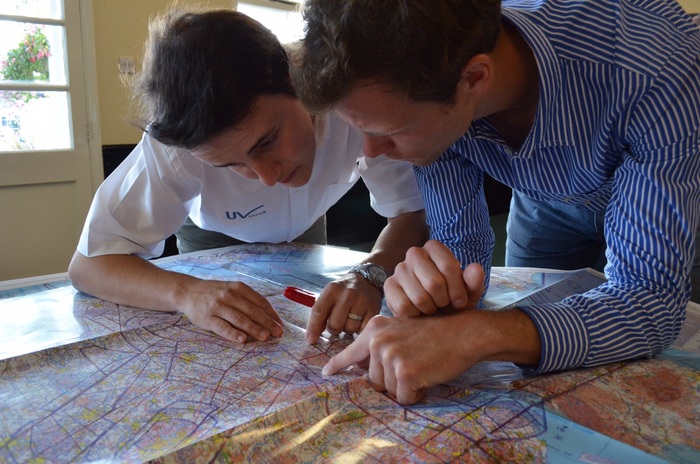 New UK Drone Training School Opens with CAA Approved Training Courses
Posted on Sep 8, 2015 by Alex Fice
A brand new drone training school formed by a team accustomed to flying drones across Hollywood movie sets and commercial airliners across some of the busiest airspace in the world has opened. UAV Air is the brainchild of four senior airline pilots along with two drone operators, Cloud12 and UAViate.
Will Coldwell, Director & A320 Pilot said, "The commercial drone industry is very new and growing at a phenomenal rate so there is a real need to provide formal training, by experienced instructors to accepted aviation guidelines. We have set out to do just this with UAV Air and have already seen phenomenal interest in our courses, which begin this month in Berkshire.
"We have designed a series of courses which are built on the cornerstones of manned aviation principles. A carefully curated syllabus will equip the new breed of industry entrants eager to qualify in the rapidly expanding drone industry."
UAV Air will offer a full schedule of autumn courses with accessible three-day fast-track options, all approved by the Civil Aviation Authority (CAA). The first dates will take place in Berkshire, Staffordshire and East Yorkshire throughout September and October.
Course content is structured to equip pilots with a strong technical, theoretical and practical understanding. Students are taught the theory and flight assessment standards necessary to fly drones commercially in the UK with development of flight procedures and operations manuals also included for those working towards a PFAW.
Would-be commercial drone pilots can choose from a total of four UAV Air courses, with a flight assessment and conversion course available for those already in possession of a theoretical qualification.
For drone fans serious about developing a career, UAV Air's Ab-Initio course is a structured starting point. Students will learn how to fly the correct way, by an experienced drone operator. Emphasis is placed on adopting a best-practise methodology, starting those keen to qualify as a commercial drone pilot with evidence based training. The course brings pilots up to assessment standard, with skills and attitude training included, allowing students wishing to develop marketable skills before entering the ultra competitive drone job market.
The Integrated Course is for those with two hours of self-certified flying experience. It takes place over three days and covers all required components for pilots applying for their PFAW. Those completing the course can take the flight assessment at the end of the three-day period to formalise their expertise, understanding of methodology and prove flight capability.
A Modular Course covers the same training components as the Integrated Course, without the flight assessment. Students still lacking the self-certified two hours fly time or not yet ready to take the flight test can complete the modular elements and then return at a later date to sit the assessment.
CAA pilot license holders can take the UAV Air Abbreviated Course. This is a two day session with an optional theoretical exam followed by the mandatory flight assessment. All flight assessments are conducted in accordance with the QRH provided by UAVAir and last no more than one hour.
Ben Keene, Head of Flight Assessment said, "One of the things that we were keen to adopt is an open and transparent approach to the Flight Assessment. We firmly believe in de-mystifying it, allowing candidates to determine if they are ready to take the test based on their understanding of it. We developed our unique Skills Test Candidate Guide to facilitate this and offer it to all students at enrolment. We aim to create a relaxed and informed approach, so all candidates can focus on their training, get the most from the course and perform the flight assessment to the best of their abilities."