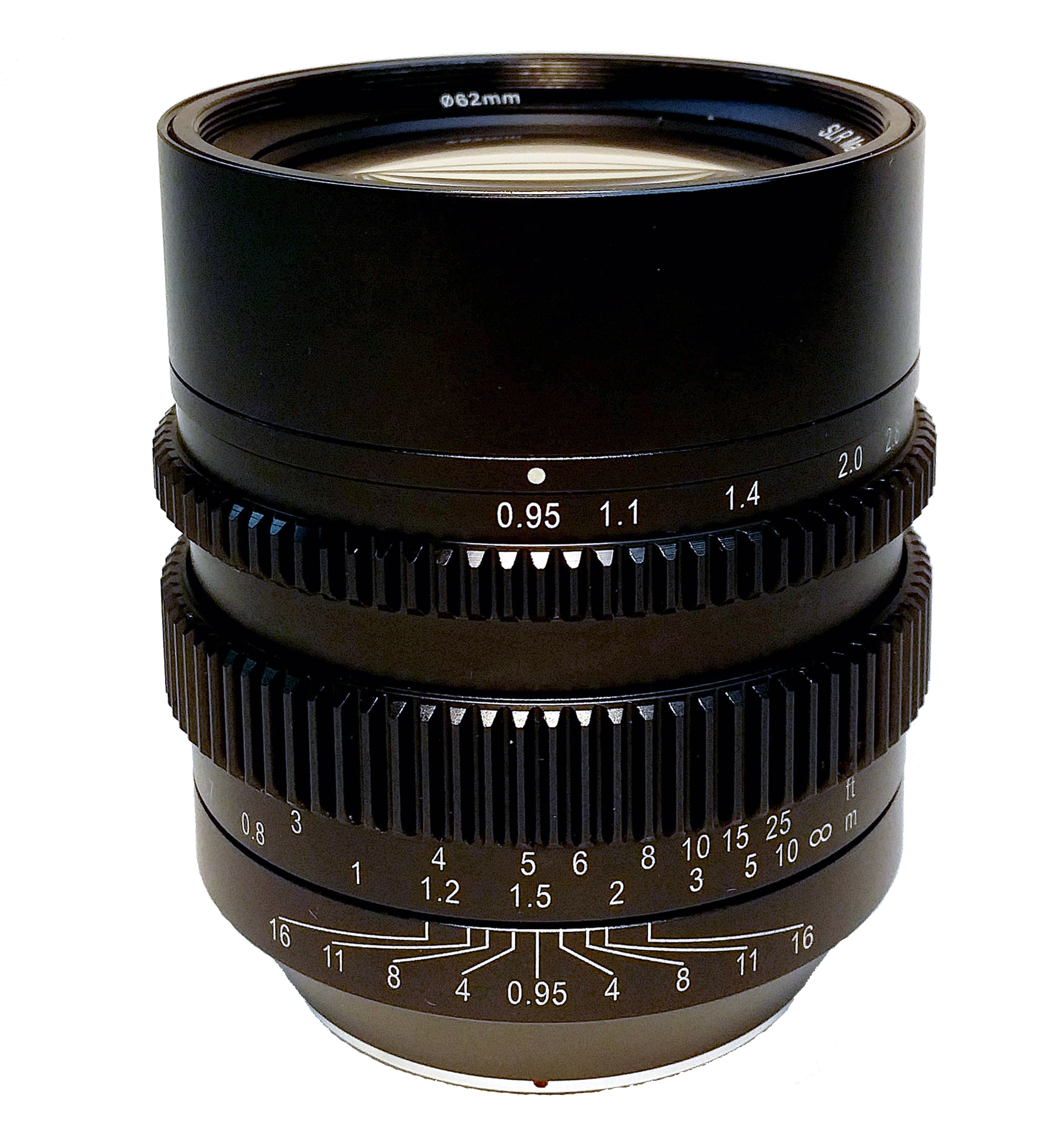 New SLR Magic 50mm T0.95 HyperPrime CINE and SLR Magic Rangefinder CINE Adapter
Posted on Jun 3, 2015 by Alex Fice
SLR Magic 50mm cine lens.
SLR Magic has announced two new additions to their range of cine products, the 50mm T0.95 HyperPrime CINE Lens and the Rangefinder CINE Adapter.
The 50mm HyperPrime CINE lens is designed exclusively for Micro Four Thirds (MFT) mount cameras, Blackmagic, Panasonic and Olympus. 100mm (35mm equiavlency) focal length is good for portrait and documentary cinematography. An ultra-fast maximum aperture of T0.95 makes the SLR Magic 50mm CINE ideal for low light photography. The lens has integrated aperture and focus gearing and a silent, "clickless" aperture ring.
SLR Magic Rangefinder CINE Adapter.
The second new product is the SLR Magic Rangefinder CINE Adapter – an optical device with integrated follow-focus gearing. When attached to a compatible taking lens, you could override the focus control of the taking lens with the Rangefinder's focus ring. It provides calibrated focus markings from 3'6 ft (1.1M) to Infinity. The Rangefinder CINE Adapter is recommended for users wanting to have single focus capability on the SLR Magic Anamorphot adapter (currently the 1.33×50 and the 2×50). It can also be used to create authentic cinema like manual focus capabilities on auto-focus lenses.
Both the SLR Magic 50mm T0.95 HyperPrime CINE lens and the Rangefinder CINE Adapter will be available from resellers at the end of Q3 with a MSRP's of £849 / €1189 and £529 / €739 respectively.