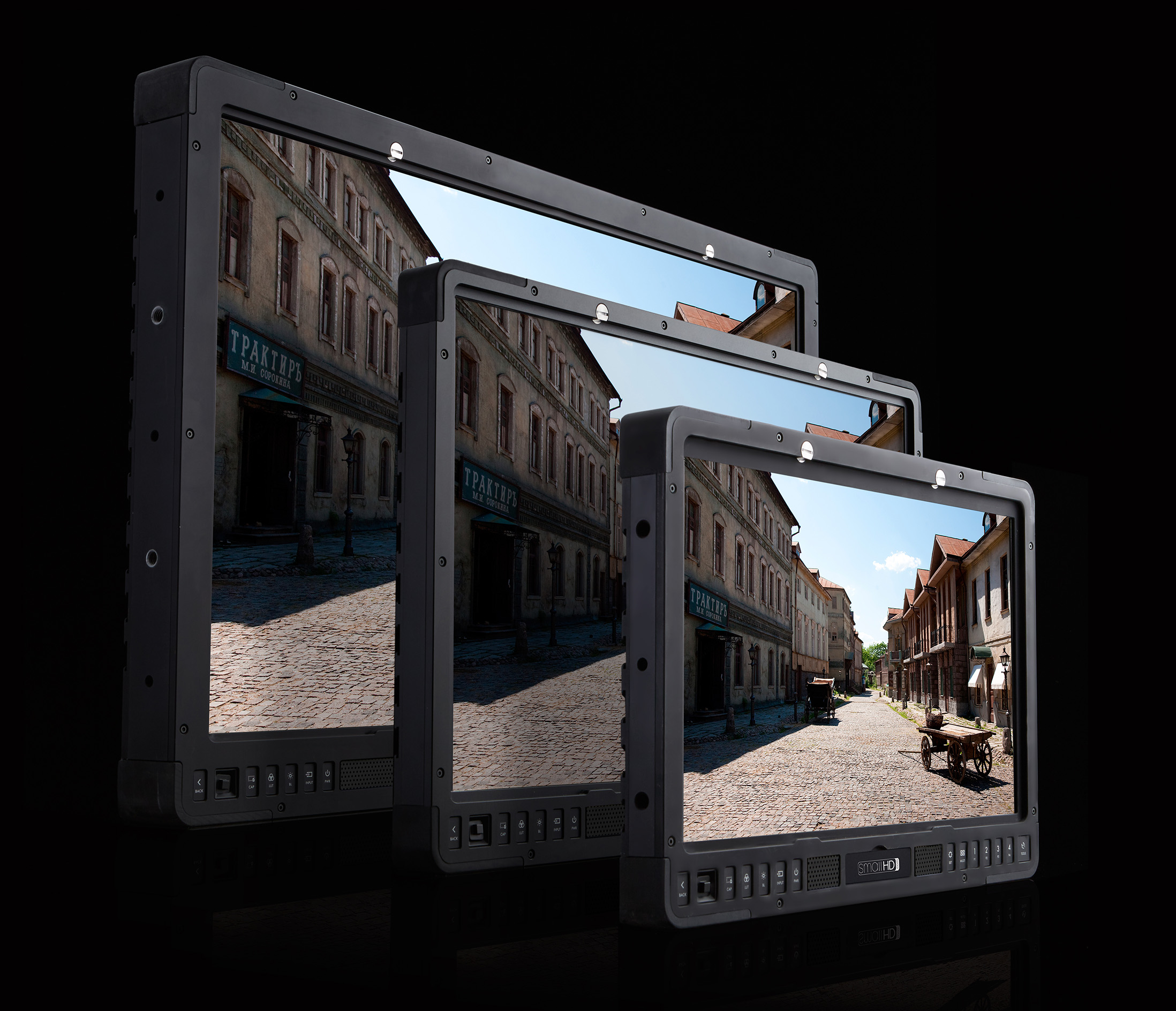 New HDR Production Monitors From SmallHD
Posted on Apr 7, 2016 by Alex Fice
SmallHD's new HDR Production Monitors offer up to 1500 nits of light.
Perhaps SmallHD should change their name as their new products go up to 32-inch in size and are designed for the nascent HDR production market. Every monitor housing, there is a 17in, 24in and 32, is milled from billet Aluminium and holds a 3mm thick polycarbonate screen protector that is user-replaceable.
All monitors have the built-in 'RapidRail' system which enables mounting and powering of third party accessories.  Plus of course the HDR element of up to 1500nits of light.
Features include: HDR preview capability when used with high dynamic range cameras, multi-view mode with 'ColorFlow' for viewing multiple sources with varied post-production LUTs applied, 10-bit colour processing, 10-bit HD waveform and scopes, and automatic display calibration.
HDR Production Monitors by SmallHD from SmallHD on Vimeo.
'ColorFlow' helps to manage post-production looks and previewing HDR during a shoot.  Looks (in the form of 3D LUT files) and HDR can be applied and compared side-by-side to the raw SDI and HDMI signals using the multi-view function.  Independently, a separate LUT can be sent downstream via SDI and HDMI to a client or director who requires a polished look on their monitor.  Finally, any active LUT will be documented when the image capture button is pressed, placing the captured image and the corresponding 3D LUT next to each other on the user's SD card—the perfect reference point for the post-production house during the colour grading process.
The custom flight case has even been designed so that wireless systems do not need to be removed from the rear of the monitor when stored.  The monitors' built-in top handle, table stand and C-stand mount, plus the optional sun hood, polycarbonate screen protectors, Gold Mount and V-Mount battery plates, USB colour probe, power cables and signal cables all pack into the case.
Pricing and availability for the 1700 Series, 2400 Series, and 3200 Series monitors will be announced Q2 2016.